UPDATE 12/27/2011


Announcing the voice for Ryland, a character sketch, as well as the first finished background art!
I thought it'd be time to finally mention my MAJOR visual novel project to the Ren'Py community. This was actually the FIRST project I started when I got Ren'Py.
Lint Statistic coming soon!
Sprite Artist -
jaypee_1
Background Artist - my brother
CG Artist - probably me
So, what is this visual novel all about? Well, that all depends on your choices. Even from the first choice, it'll seriously dictate the kind of adventure you'll be experiencing, so I cannot spoil too much, so here's the basics; you live in a town. One day you wake up and find that your neighborhood has been transported to ANOTHER world! Save for a few adults, mostly everyone is 25 and under. What's up with that? The plot of the game is to find out what happened and why you're here.
The unique feature about this game is there is no main set character you play. At the beginning of the game, you will first decide WHICH of the main characters you're going to play! As of this moment, I have only 3 playable characters (I'll probably add more later...)
This game was based upon a Choose your Own Adventure style story I was writing, but never finished. When I discovered Ren'Py, I decided to turn this story into a game, since I already had written out many of the paths, and all I needed to do was flesh it out more.
Here's a list of the currently playable characters (images coming soon, when they exist):
SAMMY (Voiced by
Annie Quinn
)
It's Sammy's 17th birthday. She wakes up hearing her little sister yelling for her to come downstairs and see that they've all been transported to another dimension. Her little sister urges her to explore, whether that happens is up to you.
RYLAND (Voiced by
Gear
)
-concept sketch-
One of Sammy's close friends, though he wishes they'd be more than that. He remembers that it's Sammy's birthday, and decides to find her to wish her Happy Birthday. However, he notices his parents are gone. There's no trace of them anywhere. Will he look for them or go see Sammy? That is up to you.
VICTORIA
Sammy's crazy friend who always comes up with weird scenarios. Late at night, she visits a doughtnut shop to get some doughnuts. Believe it or not, your decision upon what doughnut you get will determine whether you'll get transported to the world or not (you'll see how when you play the game).
Currently, there is only one unplayable character that is not an extra:
MARISSA (Voiced by
Annie Quinn
)

Sammy's little sister (description coming soon...)
Here's a taste of the orginal background art (can you believe my brother drew this on MS Paint? He then modifies with GIMP to make it more detailed):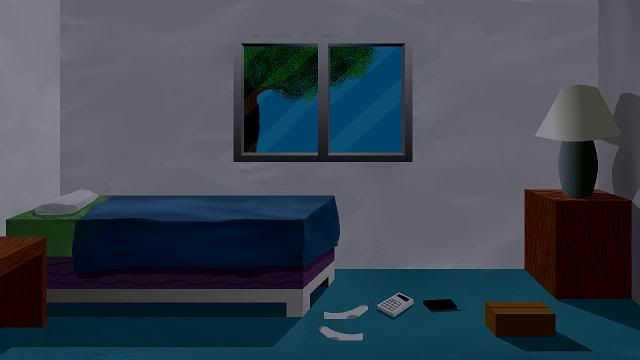 That's all the progress I have to report for now.
PLANNED FEATURES:
- FULLY VOICED!
- Several playable main characters.
- Individual openings per character.
- Special arc openings.
- Multiple endings.
- Original character sprites.
- Original background art.
_________________
My Ren'Py novels:
Operation: Magic Hero (WIP)
Eileen's Otome Love Story
NekoCon! (HIATUS)
(Update: 12/27/2011)
But dear God, You're the only North Star I would follow this far
Owl City "Galaxies"