Veteran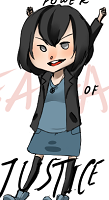 Joined: Wed Apr 04, 2012 11:13 am
Posts: 236
Location: Indonesia
Projects: Supernova

I don't want to live knowing destruction is in my hands.
Writing two vns is risky when done alone, but sometimes Things Not Seen gets on my nerve (due to Aeval's growing paths) and drawing the sprites just don't cut it. The story of Event Horizon is also growing in my head, taking all of my feels. Hence this thread.

But on to the novel-- [warning: Info dump] [Also, I realised I write a lot of stories in present tense.]

The story takes place in somewhat-far future (2064), where Strong AIs exist, even if they are only 3 known ones. The world has just finished its latest Great War 3 years ago, and after the destruction done by advanced war machines, the major countries agree that Artificial Intelligences is too easy to manipulate into being an even more destructive war machine.

AVE is the most advanced AI known yet-- she has curiosity, ability to ponder on abstraction, and formulate plans based on numerous informations including locations, personalities, and mood. As she runs on a quantum chip, she can make multiple strategies for different battles at the same time. Her abilities make her the most dangerous non-war tech to be around, but her creator never seems to be interested in anything other than human interaction.
So when the elites agree on using her for the war (later to keep her from being used), the creator, Ernest Gibbs, is far from pleased.

7 years after she was created, and few months after WW3 ended, Gibbs dies from a bombing.
He leaves AVE on the hands of his best friend-- Vance, a (former) soldier, and the two runs away into remote parts of the world, constantly on the move.

3 years later, they are found.



Event Horizon

is a half puzzle half interaction vn. The game can be divided into 2 parts: AVE mode (puzzle), and Vance mode (interaction).

The puzzle mode is self-explanatory-- as AVE, you try to solve a puzzle (there are 5 in total course of the game) and possibly unlocking logs kept out from your memory.
As Vance, you try to convince 3 other scientist to help you hack into the government house's system and help AVE progress. While they are far from heartless, they know what AVE (and Gibbs) is doing before Vance does.
There will be lots of choices because of this.

And for the characters--



AVE

is a Strong AI who is kept down on the lock. She used to have a voice-- a deep, female voice, which changed once she runs with Vance. Apparently for the last 3 years, she is a young boy Vance calls Dave, which causes a bit of gender confusion.



Vance Peterson

is a former soldier and Gibbs' best friend. A pretty cool guy-- doesn't take (too much) offence to (bad and inappropriate) jokes, optimistic, looks at the best of people, and probably a boy scout.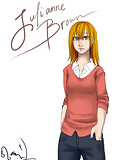 Julianne Brown

is a (very) smart scientist who created the AI Chloe to keep track of her projects. She's the sort of person who work hard and play hard, making her enthusiasm in human form. She's by far the most "useful" character, able to get into most systems, but she does take a bit of talking to. And she makes inappropriate jokes.



Delilah Sullivan

is a professor in Psychology (mainly works with cognitive psychology) and wife of Hank. She's the one who gives him very detailed reports regarding human mind, allowing him to create Sony. She is rather motherly and seems to sympathise with Gibbs, making her the best person to talk about Gibbs' decisions prior to the game.



Hank Sullivan

is a man great with mechanics. He's rather like Gibbs, minus the problems, and is one of Gibbs' best acquaintances. He worked with the government for two years, before trying to quit and offered the position of head director of artificial intelligences research. He accepted and abused the title. This did not earn him good treatment post-war, and now he is kept on the government house. He has the wisdom and genius par with Gibbs, so it's better to listen. Convince him enough and he'll lend a hand... in a very grandiose way.

WILL UPDATE HOW THIS THREAD LOOKS once I figure out how I want it to look.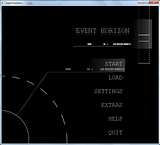 _________________
blog | deviantart
Working on Charmed, an otome based on Particle Physics.
Aubade, where Egressus works on vns WITH SCIENCE.