Cool, I'll work on it tomorrow.
If I'm going to be delinquentizing I might as well let my guys in on the fun, starting with the most popular. He got the sword from a Ren Faire.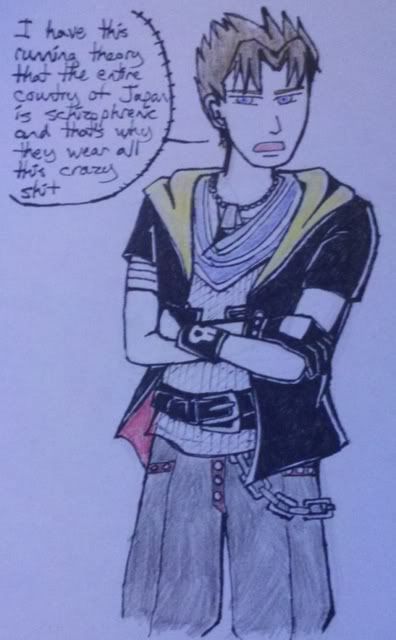 Chains, skulls, belts, studs, rampant asymmetry, and liberal applications of hair gel. All we need to be more Japan is some zippers.
Biker Douglas is the least badass thing.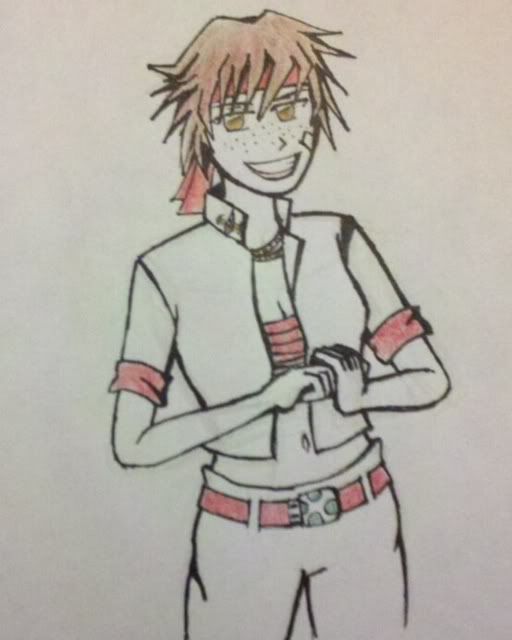 Sol Badguy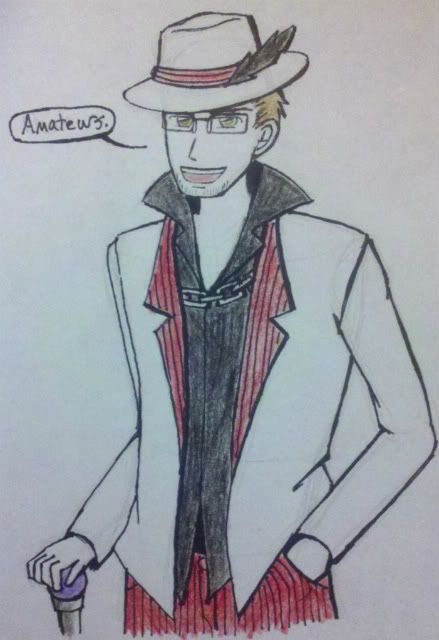 Kurt has evolved from Delinquent to Mafiosi.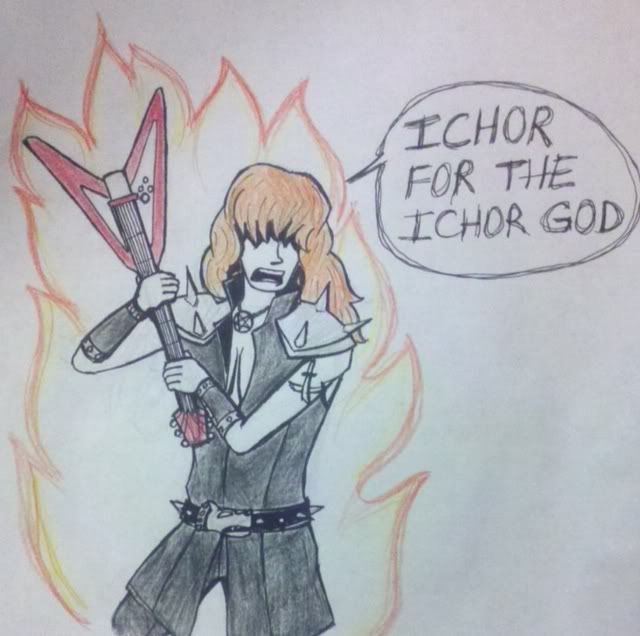 Somehow this feels less delinquent and more straight-up Fist of the North Star/metalhead, but eh.
_________________
Forever Alone: Nerds the Gathering
- A brotome game. (Still editing/rewriting things! 4/2)
Night at the Hospital
- Maiden voyage of Team Snugglebunny
Skylessia: Tale of the Boon
- Epic fantasy whatsit, currently on hiatus.
Viking Pipsqueak Productions Blog
(under construction)
I occasionally frequently draw other people's characters.
Now offering delinquentization, medievalization, and cyborgification. Hit me up in PM if you want sprites for your KN or non-ren'ai VN.
EVEN IF THE TENDONS OF MY THUMBS TEAR INTO NOTHINGNESS, EVEN IF I GO NEARSIGHTED FROM STARING TOO HARD AT THE SCREEN, EVEN IF MY BODY IS CLOSE TO COLLAPSE FROM THE 72 HOURS I HAVE GONE WITHOUT FOOD! I WILL DEFEAT YOU!