Title
Kiss From Cupid
Writer/TERRIBLE Programmer
Agent-J
Art
mao space and Kaikei Sozai Mise for background, navy for the doll set (that I'm hoping I was allowed to alter)
Genre
Visual Novel -- Romance
Just a quick demo of what I've been working on.
It's definitely GxB, though there's some elements of BxG (from the perspective of the female character).
The art's all free resources (minus the splash and menu screens), so please excuse any issues with them.
The demo's just a short episode to see how the gameplay and script works for other people. The ending's also roughly plotted out, but the part in between might end up quite long.
None of the sprites are anything but pure static. I'll have to at least work up some with expressions soon.
The sprites finally have expressions now!
The basic story is that the main character Freya's family was cursed centuries ago. They can't find their true love until they help an unspecified number of people find love. Freya at least
starts
helping people purely for selfish reasons, but she'll grow as a character and matchmaker over the course of the story.
CHARACTERS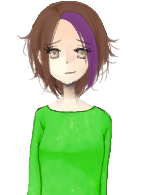 Freya/MC
: The protagonist of the game who's family has been cursed for generations. At the start, she's a selfish, unmotivated character, though she can be nice at times. Knows absolutely nothing about sports, but is an avid fan of classic movies.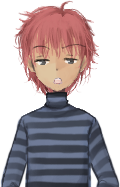 Brent
: Freya's neighbour, he gets rather annoyed by all her complaints about the curse and 'true love'. Can be helpful, but only on his own terms.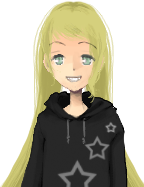 Izzy
: The loud bubbly girl in the first 'chapter'. Has a large crush on Vince.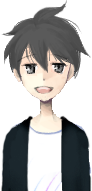 Vince
: The soccer team's "star midfielder". Has only dated quiet girls in the past.
Statistics:
The game contains 301 screens of dialogue.
These screens contain a total of 2761 words,
for an average of 9.2 words per screen.
The game contains 4 menus.
DEMOS
Attachment:
File comment: Current Demo -- Windows
cupidkiss-win32.zip [64.01 MiB]
Downloaded 174 times
Attachment:
File comment: Current Demo -- Mac
cupidkiss-mac.zip [67.13 MiB]
Downloaded 24 times
Attachment:
File comment: Current Demo -- Linux
cupidkiss-linux-x86.tar.bz2 [63.32 MiB]
Downloaded 9 times
Any feedback at all would be fantastic!