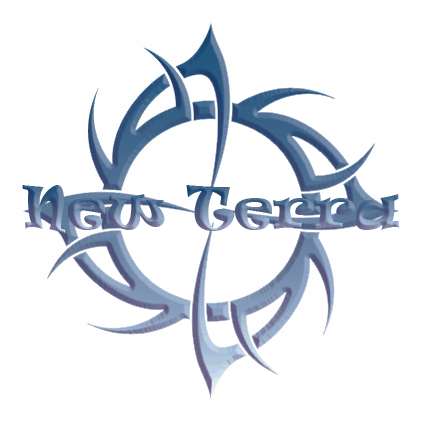 So here is the visual novel I'm working on, the first demo is done and wanted to know what people though of it, also I want to make it clear that since this is a solo project (I mean, I had a proofreader but he seems to have been kiddnaped by aliens as I haven't head from him in months) I decided to focus on the story rather than the artwork, but I also didn't want it to suck too much so I took artwork from here and there for the backgrounds and used a game called 3D custom girl to make the heroines. So yeah, most of the artwork in the game wasn't made by me.
You can download the demo here:
http://www.mediafire.com/?33azbkb53uabzt2
I also wanted to tell you that even though it doesn't have any h-scenes in the demo there WILL be some h-scenes in the complete game. I put the r-18 tag just to be safe for now.
Anyways here's some backstory:
In the year 3012 occurred an event that changed the world forever, the War of Apocalypse. It was a war waged between the two worlds of the demons and the angels for total domination and it was so massive that it nearly destroyed all of existence. It was only thanks to the rulers of both heaven and hell after realizing the mistake they had made that total annihilation was prevented. They both sacrificed their lives to fuse their realms together with the human world, in an attempt to save what was left from their broken worlds. At first there was some tension between the three races, but after some time they came to accept one another and they even started breeding between them. having a half child between different races was very difficult, as it required a high level of compatibility between the couple, but it was certainly not impossible. Now 200 years later problems such as discrimination are not so common anymore but they are still present and because of this, a special school was created specifically for people with mixed blood, in order to help the three races come to terms with one another.
and a some screenshots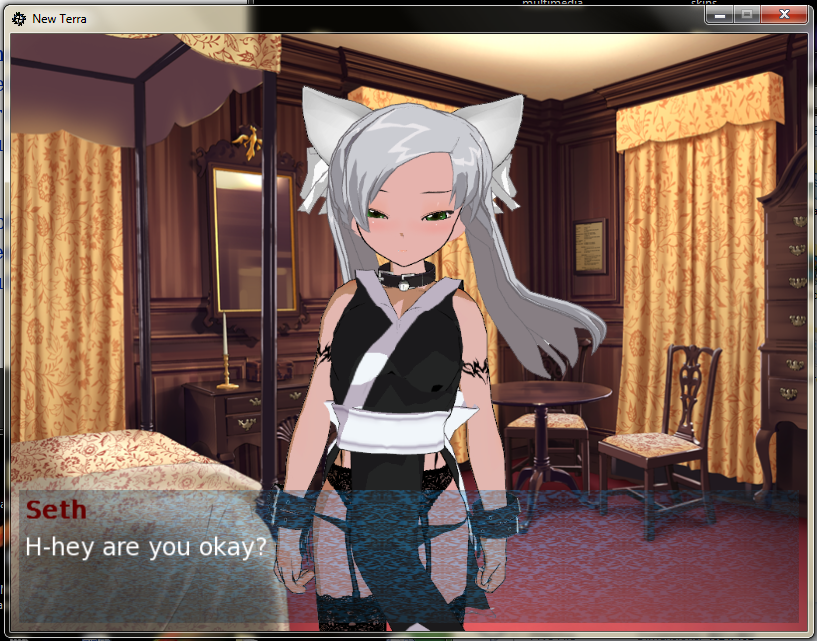 also I wanted to make this thread here just for the sake of testing, so if you guys happen to find some bugs and errors in the game I'd appreciate if you'd let me know, your oppinions and critisism on the game are appreciated too. Since this is a thread just for the sake of testing I won't be posting more details on the story and characters in here, but if you are interested in them you can go to the official thread on hong fire:
http://www.hongfire.com/forum/showthread.php/406680-Visual-Novel-New-Terra-official-thread?highlight=