Veniae: Sure, though I think I'm going to set a four-request limit.
At least for free
Michiyo6918: Sure, I'll have it sometime this week.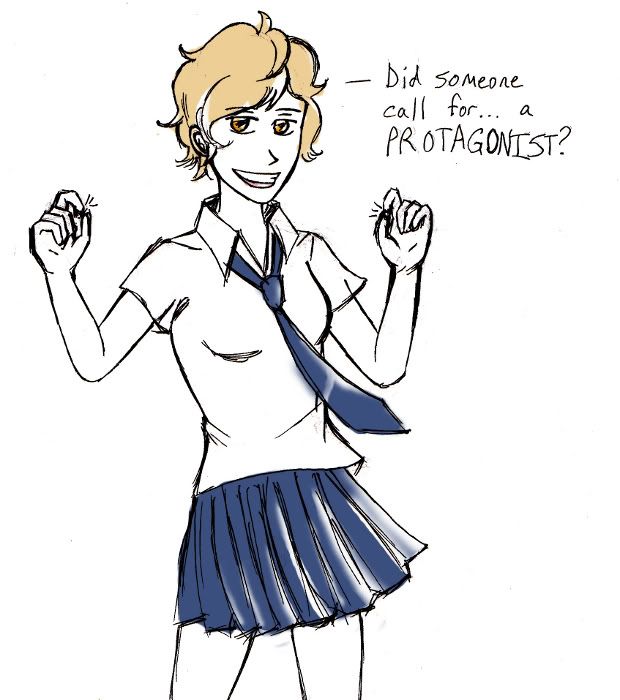 Estelle's design strikes me as very 50-ish somehow, I think it's her hair and face that does it.
I hate legs and feet, but someday I must learn to draw them. Also I needed to fill a cute girl quota.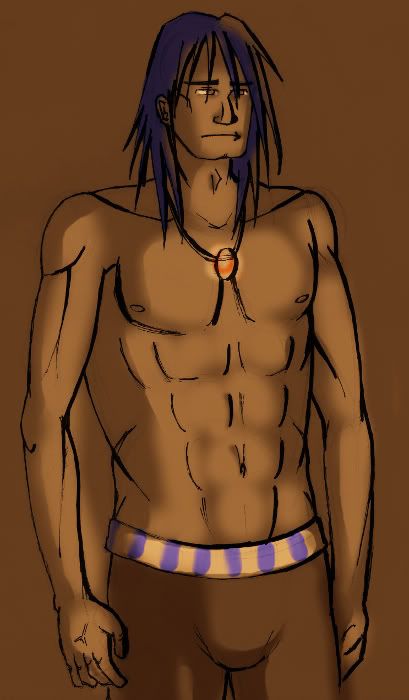 Oddly enough, drawing a lot of adolescentish boys has made me improve at drawing manly men.
I'll also note that while I'm not averse to drawing romantic scenes (I need the practice), first base is as far as I am currently willing to draw.
EDIT: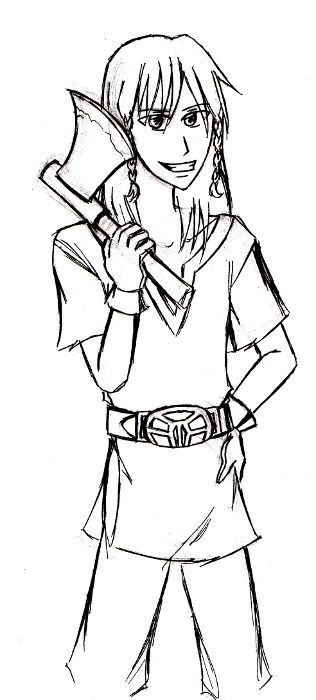 Character for a future VN idea which I should not get ahead of myself about. This is Wodin. He is a human who has been raised to be a dwarf.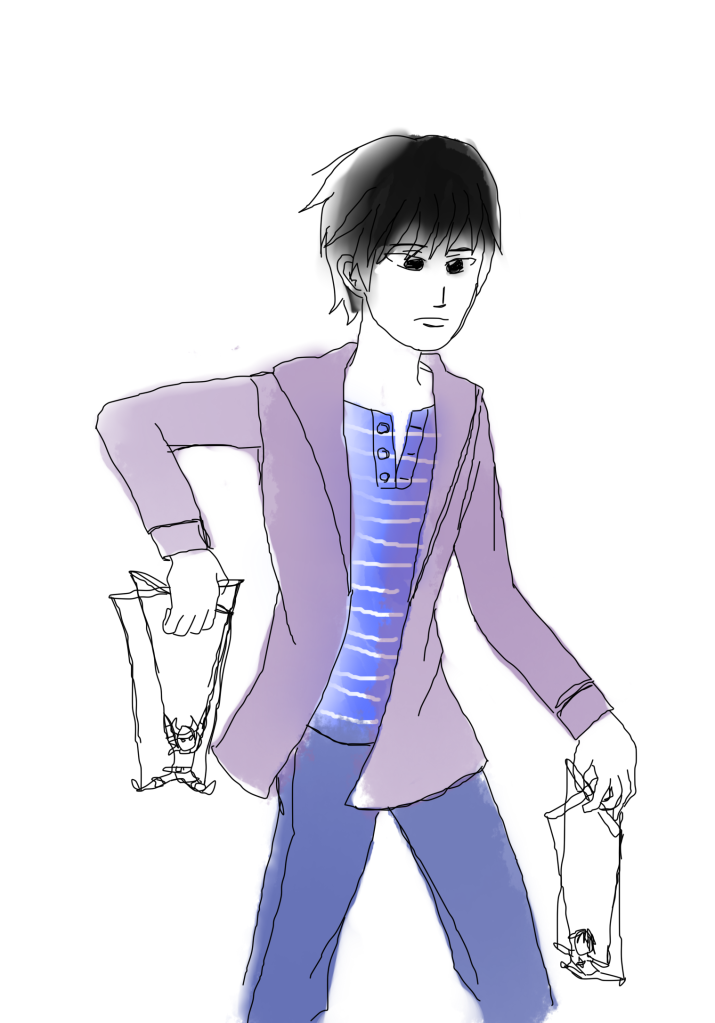 I can't say I'm entirely happy with how this experiment with thin lines turned out but I'm not entirely unhappy with it either.
_________________
Forever Alone: Nerds the Gathering
- A brotome game. (Still editing/rewriting things! 4/2)
Night at the Hospital
- Maiden voyage of Team Snugglebunny
Skylessia: Tale of the Boon
- Epic fantasy whatsit, currently on hiatus.
Viking Pipsqueak Productions Blog
(under construction)
I occasionally frequently draw other people's characters.
Now offering delinquentization, medievalization, and cyborgification. Hit me up in PM if you want sprites for your KN or non-ren'ai VN.
EVEN IF THE TENDONS OF MY THUMBS TEAR INTO NOTHINGNESS, EVEN IF I GO NEARSIGHTED FROM STARING TOO HARD AT THE SCREEN, EVEN IF MY BODY IS CLOSE TO COLLAPSE FROM THE 72 HOURS I HAVE GONE WITHOUT FOOD! I WILL DEFEAT YOU!