Kura: Figured I should work the lightning bolts in somewhere. The snake is actually there to hide a mistake I made while inking his arm, with the side effect of looking badass.
HanaMori: You made a kind of 'lol jk' request, so I made a 'lol jk' response.
You're free to ask for a more badass drawing, though you'd be in line behind the other repeat requests.
Small-statured demonic lawyer is actually a small-statured elf CEO named Boss (I was 13 ok) with horns and stunted growth from when his mother used high-tier magic while pregnant. It would take a while to explain his whole story, but maybe I'll come back to it someday.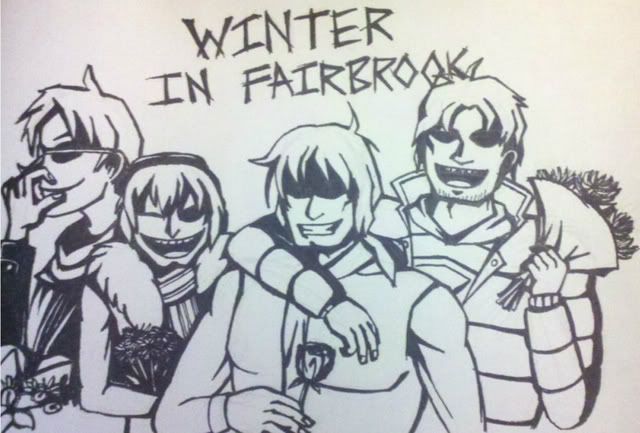 Florist is the most manliest of professions.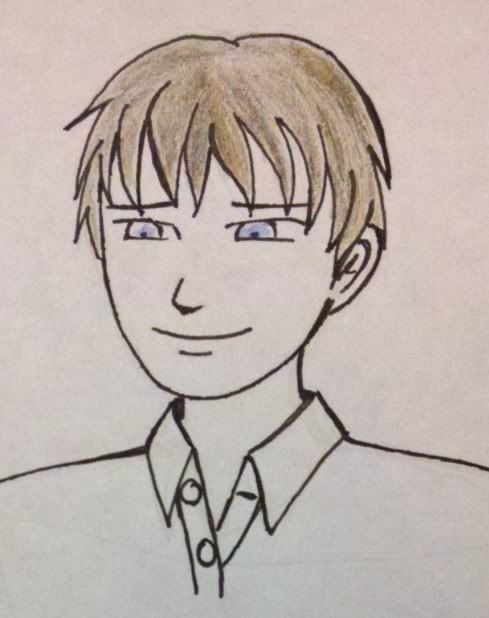 I realized today that one thing I don't draw a lot are large pictures of faces. So here's a certain character minus two years.
_________________
Forever Alone: Nerds the Gathering
- A brotome game. (Still editing/rewriting things! 4/2)
Night at the Hospital
- Maiden voyage of Team Snugglebunny
Skylessia: Tale of the Boon
- Epic fantasy whatsit, currently on hiatus.
Viking Pipsqueak Productions Blog
(under construction)
I occasionally frequently draw other people's characters.
Now offering delinquentization, medievalization, and cyborgification. Hit me up in PM if you want sprites for your KN or non-ren'ai VN.
EVEN IF THE TENDONS OF MY THUMBS TEAR INTO NOTHINGNESS, EVEN IF I GO NEARSIGHTED FROM STARING TOO HARD AT THE SCREEN, EVEN IF MY BODY IS CLOSE TO COLLAPSE FROM THE 72 HOURS I HAVE GONE WITHOUT FOOD! I WILL DEFEAT YOU!