This is what the preference screen looks like now. (Red box = weird overlapping).
Note: I changed from the default size to 640 x 480.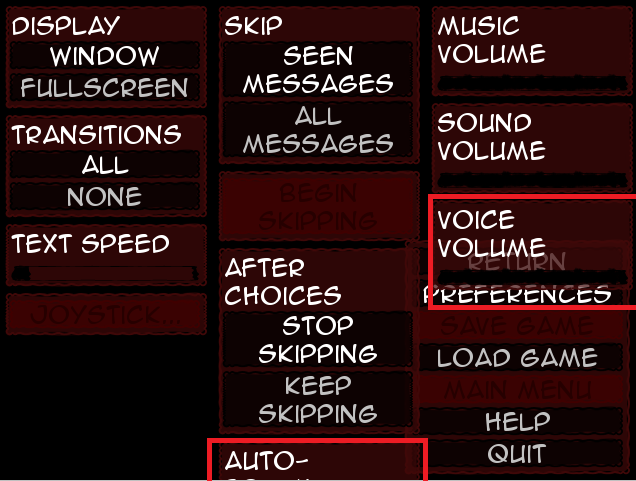 I'm wondering how to change the size (or the arrangement) of the boxes there. I'm also wondering how to delete some things from the preference screen, like the 'Voice Volume' option. I don't need that.
Thank you for any help.