F
E
E
L
T
H
E
L
O
V
E
There ya go! This thread needed way more color. Your game is about a damn Circus! Have you no concept of how theatrical a Circus-themed thread should be!? That's why you're not getting a lot of replies. Visual aids, man!
CIRCUS

CIRCUS

! THE MOST FANTASTICAL SHOW IN THE WORLD!
STARRING
Yumi Tanaka
as the DARING TRAPEZE ARTIST!
Amelia Taggot
as the GRACEFUL HORSE TRAINER!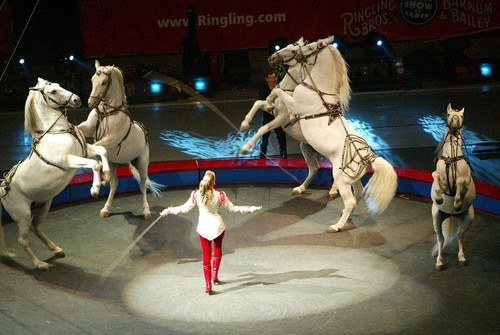 Wednesday Blake
as the MYSTIC FORTUNE TELLER!
Lucius Bale
as the STRONGEST MAN IN THE WORLD!
Frank Handratty
as your GRAND RINGMASTER!
Billie Halliday
as the TALENTED MAKE-UP ARTIST!
and last but not least ...
Mickey Tavish
as the ARTISTIC COSTUME MISTRESS!
xD I know these are not, at all, accurate representations of your characters. But hopefully it will tickle the reader into looking up who these guys are. A circus is a heart-racing idea for a story, and right now, just blocks of text. Spruce up this thread, and you will feel the love. Heck, I want to play this game now.
*I will delete this post if you want me to
*
My genuine feedback
: Right now, it looks like
too
complicated a game. Starting a project big is basically a nail in its own coffin. Small projects expand, how much bigger do you think this one will get? Just because you think of a feature, doesn't mean you should include it. I agree it would be totally awesome to have all the aspects you are listing, but I doubt their plausibility, considering I have not seen any other game from you (I could be dead wrong and you're a seasoned game developer -- I just don't know). Am I saying stop? No, not at all. Projects don't need to be completed to be worth anything. You're going to have a shit ton of fun making this, because, hell, it's a
circus
game. Just know when to limit yourself, or to at least say "we'll see" on some things, if you're the type of person who'd be heart broken not to see this leave the gate. If you're doing it for fun, who cares!? Just make a game you like!
(Beware when you involve other people though; they'll lose respect for you if you waste their time.) I'm vastly interested in these characters, as they seem very deep and I want to know all about them. I can't wait to see what they really look like so I can complete the picture in my head.