Quote:
Saya no Uta
Quote:
Saya no Uta
Quote:
Saya no Uta
Quote:
Saya no Uta
Quote:
Saya no Uta
Quote:
Saya no Uta
So many Saya Na Uta fans here... now I feel almost idiotic, dropping it after playing for ten minutes...
I think I will have to play the game...
I will divide my list for -18 and +18 VNs...
Anyway... my favourite all age five VN/KS: (in no particular order)
___________________________________
-->
Planetarian: Chiisana Hoshi no Yume
It is one of the best KN I have played till date and one of the reason why I am so into KN's... :-p
Wiki
-->
Ever17: The Out of Infinity
Well seriously... this game does not even need any introduction... almost every VN player have given it a try (whether they liked it or not is their personnel preference...)
Wiki
-->
Narcissu
One of the tearjerkers out there... and it was a tearjerker when the author tried his best to make the scenes and the character development stoic...(I don't think it is a right way to describe it... but oh well...)
And the best thing it is free... :-p
Wiki
-->
True Remembrance
Play it... play it... just play it... It's a KN localised by Insani (they also localised Narcissu and if I'm not wrong Planetarium)
And its free... it's a pity insani don't localise VN's any more...
http://en.wikipedia.org/wiki/True_Remembrance
-->
Moonshine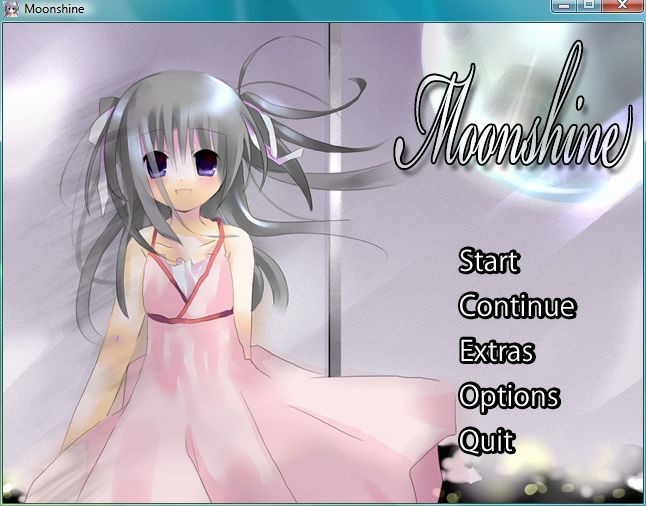 It's a rather unknown KN... It is localised by Insani... and just wonderful...
Gie it a try if you have time... it just asks for 2 hours of your life... (sorry if it came out as cryptic... but that''s what my heart spoke... :-p)
VNDB
(More titles that I liked: Remember11, May Sky, Ballad of a Butterfly (dark themed, single choice VN)... ah... still waiting for the localisation of Never7)
__________________________________
(Kids... stop reading here....
)
Favourite Five +18 VNs:
-->
Private Nurse
The very first eroge I played... and possibly my all time favourite...
Ah... I have already played it three times but it never stops to amaze me...
VNDB
-->
Kana Imouto (Kana - Little Sister)
Possibly one of the best
eroge
VN out there...
Wiki
-->
Desire
What can I say (well... for someone who has bothered to continue til now... it wouldn't be a surprise... :-p)
It's a classic C's Ware game... although a KN with the old school Point and Click system... but it is still awesome... when you will finish the game... your hearts gonna cry... if you manage to stop the tears from your eyes...
This is one of the game which makes you go... that's unfair...
Enough said...
VNDB
-->
Divi Dead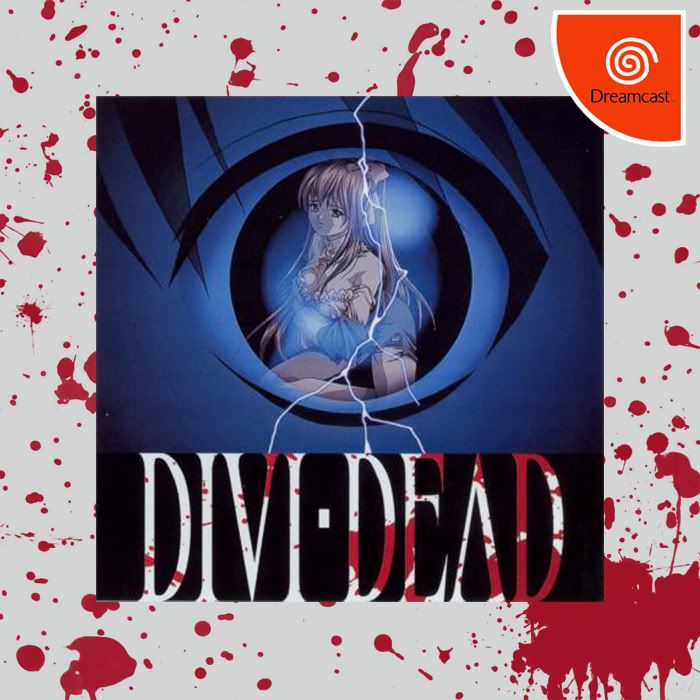 I'm just gonna ask you two questions...
Are you into Horror?
And does wonderful plot intrigue you?
If you answered yes to any of the questions... (and plus point to you if you answered you to both), play it... and to someone who answered no to those questions, still play it...
It's one of the best C's Ware games... after Desire of course...
It was the first C's Ware game I played and it turned me into C's Ware fan boy...
VNDB
-->
Quartett
A VN based on music and any music lover is going to love it...
The choices are not very hard... but still as a game, it rocks...
And one of the plus point of this game, according to me is its none-traditional art...
VNDB
(My slots finished already... oh well... ;'-(... but if cheating is allowed... G-senjou no Maou, Tsukihime and Princess Waltz... :-p)
Edited: Fixed some images...
_________________
"You can't wait for inspiration. You have to go after it with a club." --Jack London
"One must be careful with words. Words turn probabilities into facts and by sheer force of definition translate tendencies into habits." ― Fay Weldon
"A writer who waits for ideal conditions under which to work will die without putting a word on paper." -- E.B. WHITE
"I love writing but hate starting. The page is awfully white and it says, "You may have fooled some of the people some of the time but those days are over, giftless. I'm not your agent and I'm not your mommy. I'm a white piece of paper, you wanna dance with me?" And I really, really don't." -- Aaron Sorkin
My Completed Games:
Christmas