I noticed my old sprites for SnH sucks -_- But redoing them will be a waste of time, so I decided to just edit some stuff to make them look better.
Say, like Cetus' eyes and eyeshine. The eyeshine makes it lok her eyes are damn too round, so I redraw it. I also added a hint of blue to her eyes.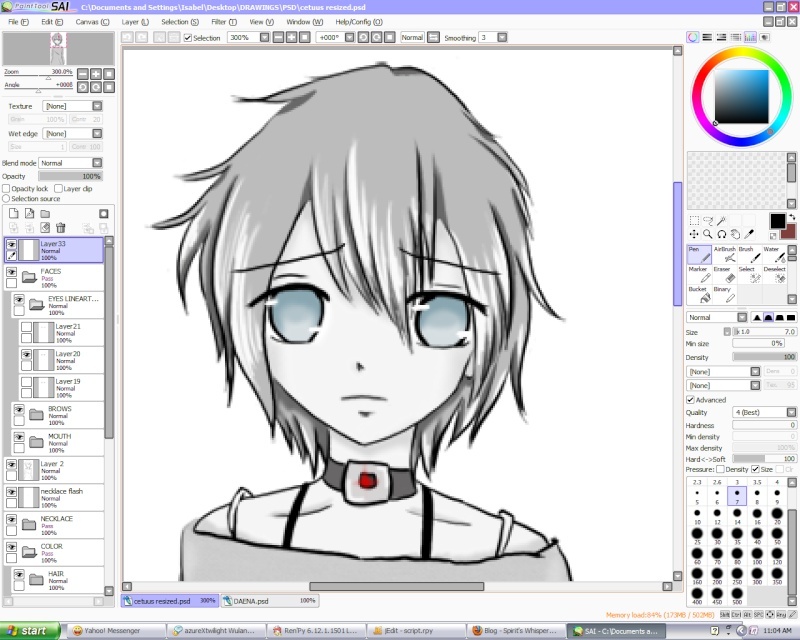 Sheesh, working on sprites with SAI is a lot better for me XD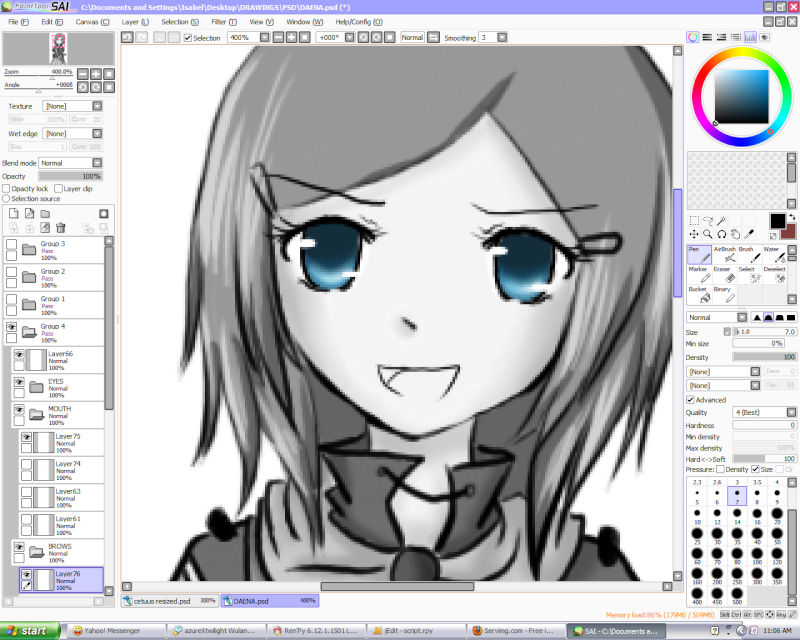 Then, Daena. Her eyes look off to the rest of the sprites, so I redrew them and recolored. I supposed her eyes look a bit too bright...
Yep, the reason I made the screenshot like that is because she'll never make that face in the game. Herp derp.
Also redrawing the emotions. Gaaaah, hard work~
I'm also waiting for my CG artist to get finished with the linearts. I'm currently coloring the linearts Nebi-san sent me~