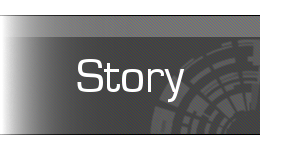 12 people have been taken into the forest with a PDA containing an objective, and a brace keeping a bomb implanted within them neutralized. Should they fail to complete the given objective, the bomb within them will detonate. However, things will not be so simple. Along with their objective, a special clause has been placed on each person; a Death Rule.
No one knows what the other Player's objectives are, or what Rule had been placed upon them. Being alone is a disadvantage, but in a deadly game such as this, how do you know who to trust?
Lost Code (Hijiri's Episode)
-Day 1: 150% (Editing: 150%)
-Day 2: 50% (Editing 10%)
>Pre-Completion Path: 100% (Editing: 0%)
Day 3: 0%
>Final Phase: 0% (Editing 0%)
Endings: 5/5 (Editing: 0/5)
The Final Rule (Iarumas' Episode)
-Story: 100%
Editing: 100%
>Phase 2 Editing: 0%
Coding: 100%
Testing: 0%
(NOTE: This section will update with the new profiles as I get the new sprites.)
Abraham Archer
A man with unknown ties to the Game. The actions he takes may appear to be random at times, but in the end, those odd actions end up serving his main goal. Despite his apparent kindness, Abraham really doesn't value the lives or opinions of the other Players. (Or so he says...)
Abigail Mallen
DATA WAITING CONFIRMATION
George Kaysen
DATA WAITING CONFIRMATION
Maria Felix
DATA WAITING CONFIRMATION
Sherry Tannem
DATA WAITING CONFIRMATION
Tanya Serris
Not much is known about Tanya. She claims to be a simple office worker and that she has no understanding of the Game. But it has been witnessed that she is skilled, both in body and mind. Her secretive nature makes her even more of an enigma, and makes one wonder what her goals are...
Hector Bennett
DATA WAITING CONFIRMATION
Morgan Ester
One wouldn't be blamed for asking who Morgan really is. The way she acts at one point could be contrary to how she acted at an earlier point, which might have contrasted an earlier action. It is because of her fickle nature that Morgan is one of the most feared inmates in the state prison system. She is well known for the high-profile murders of 11 corporate executives and the brutal torture and subsequent death of another.
Tinasa "Tina" Blatchford
Tina is a rather rude-talking girl who has experienced a bit of heartache as of late. Her survival skills are rather high for someone her age, a consequence of her family constantly exploring various forests and jungles. She isn't one to get along well with others and tends to act on pure instinct.
Dwight Hatcher
Dwight is a timid boy who has lived rather hectic life up until the Game. Compared to others his age, he's rather weak and fragile. Add his lack of social skills and one wouldn't be wrong to think that Dwight's chances of survival are rather low. But the boy is very amicable, so all hope isn't lost.
Lilly Magure
DATA WAITING CONFIRMATION
Gabe Rotwell
DATA WAITING CONFIRMATION
=====
=======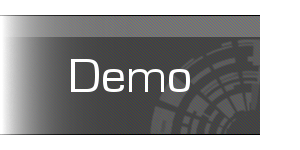 Click
here
to download (Win/Mac/Linux)
Mirror
(The Demo contains the Pre-Completion Path for the Episode 'lost code')
Some questions to answer about the demo:
1-Did the story flow well?
2-Were the characters believable?
3-Were you able to keep up with the Game's events?
Bonus questions:
-Favorite character?
-Favorite moment?
-Who do you ship?