Hey guys. Somewhat of an odd request. My visual novel deals with a lot of medical-related plot devices, but I'm really not an expert when it come to the medical world. So I need someone with good medical knowledge (preferably a nurse, doctor, or neuropsychologist), to read my plot and simply point out things which would not be possible in the real world, and help me correct those inconsistencies. It's a really simple job. Simply someone I can go to for medical knowledge (Such as what happens when an individual drinks too much of their own blood?)
My project itself:
Quote:
A "fan-installment" into the When They Cry series. A spiritual sequel of sorts which borrows elements, and indeed, embodies the "feel" of a When They Cry story, but borrows no characters or content from the original whatsoever.
Currently my project has most of its resources, 1000+ different BGs (many might not be used however), and a complete plot in the process of being polished (Hence, I must fact check some medical details...)
Current Project Title
: Mitsubachi (Honeybees) When They Cry
Genres
: Mystery, Romance, Drama, Psychological Horror, Political thriller, Martial Arts, Drugs
Screens and WiP graphics
: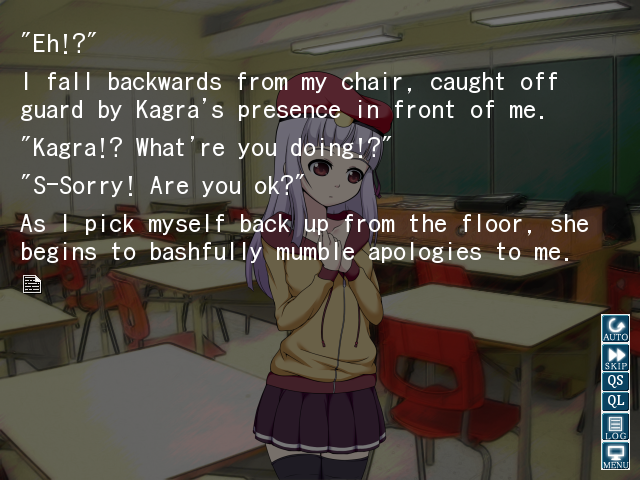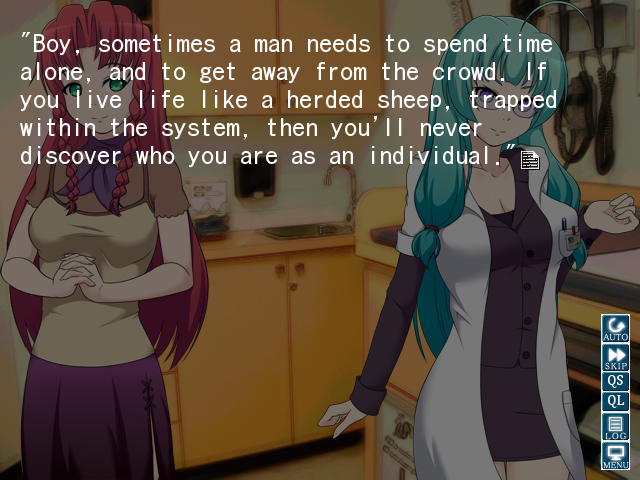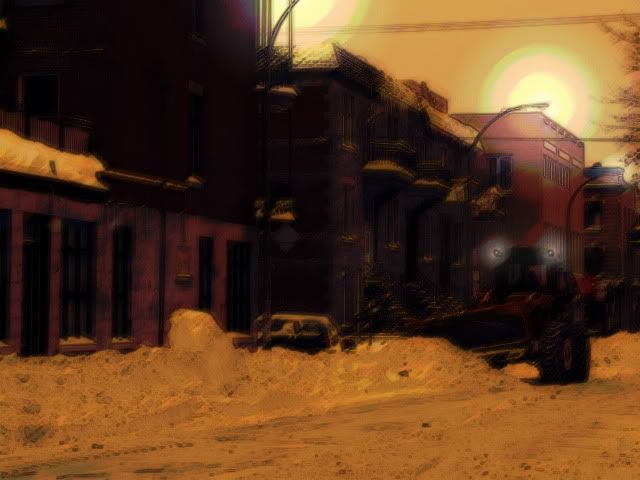 The decision long ago was made to create a visual novel about modern day issues such as exploring drug culture (and NOT condemning it!), bullying, identity, HIV, while also engaging in much more political matters such as human experimentation, and the crisis of our dissolving liberties today.
The Visual Novel does NOT try to shove politics down your throat either, but rather it simply questions judgment in general instead! The most relevant issues are drug users being treated as second-class citizens, and Xenophobia in our culture in general.
The main heroine is what can only be described as a "vampire" in the most down to earth setting possible, leading to a very different, and medical interpretation rather than "fantasy" vampires. This plays greatly into the Xenophobia issue.
The setting of Quebec and the Montreal region is quite important, because that is where one of the most horrific MKUltra fronts took place, with hundreds of innocent Montrealers harmed at the result of human experimentation. Although since the story takes place in December 2011, MKUltra obviously isn't major factor in the plot, but instead it serves as an inspiration for much more screwed up things.
The story itself follows a boy named Menlo, and his attempts to simply survive what is rumored to be a curse bound to kill him. All his friends are connected with this "curse" bound to kill him, especially the "vampire" heroine in the story. This conflict is interpreted through his simple life at high school, where in each arc he must tackle the issues his friends face. Entering their conflicts reveals much bigger conflicts at hand, and what seems like typical issues you see in school life are in reality pieces to a large political conflict!
Arc 1 itself for example follows the conflict of bullying and the said "vampire" heroine, who is rumored to have a curse placed on her by a succubus long ago, said to transform each daughter of her family into a succubus as well. However, said curse is also said to sentence anyone close to her inter-personally to death. Even more messed up, she cannot perceive the human shape properly, instead seeing them as sacks of flesh and slime, with Menlo being the sole exception at the school whom she can perceive as human. However, as Menlo gets to know her, he discovers this girl also likes to drink blood, and would frequently disappear with amnesia after. "Is she truly a demon of sorts? Or is something else at work? Is the curse real, or just rumors? Is she just a crazy girl? Rumor has it she killed her own mother and ate her organs..."
Don't expect a nymphomania interpretation of succubi! I'm going for a very VERY VERY different interpretation of what a "Succubus" is in this story!
Anyways, the best way to describe my VN is Yume Miru Kusuri, meets Saya no Uta!
The genres are: Drama, Murder Mystery, Political Thriller, Psychological Horror, Romance, Drugs, Bullying, and Slice of Life.
Despite all the screwed up stuff I might have mentioned about the plot, I really want to go for a "romantic" feeling, taking place in an Urban Winter setting and all, with pretty Christmas lights and decorative.
However, the fact it takes place near Christmas is really dissonant to the horrors as well...
Despite being a "Fan-installment" to When They Cry, I must stress this is a completely original story, with completely original content, characters, plot, and setting, thus' it is not the traditional "fangame" one might expect typically from the RenPy community.
Indeed, I take my work very seriously, as you can tell from the screenshots, and I assure you that I am committed to the project's success!
While I might need help from a co-writer in the future because of my bad English (Unless you want to read it in Hebrew?
), right now I am in desperate need of a medical fact-checker!
It's really just a simple job! All you gotta do is just read the plot, and tell me if something is impossible or not in what I have of a mostly down to earth setting! Along with some other simple medical questions about health in general! Particular subject matter of this visual novel involves: Brain parasites, sexually transmitted infections, vampirism, along with neuropsychology and the human mind (With a large focus on "De-patterning", "Psychic driving", and various other MKUltra techniques...)
Please leave a message in this thread if you are interested in contributing, or if you are plain just interested in my project. However, I respond faster to PMs, so feel free to both PM me and post in this thread! ;D
Thank You. Hope to hear from you soon!
(Phew! I was really worried about how to write this thread...)