Auro-Cyanide wrote:
The way I see it, there are two reasons to have different poses.
-
One is to exaggerate emotion. Humans use body language to communicate and while a neutral pose can read okay as either positive or negative, it doesn't have the same volume.
However, theoretically you could have a pose for every sentence a character says. Sometimes every word. So where do you draw lines on what you draw?
I really agree with the part in bold. You should know this stuff Auro-Cyanide - as artists we should ALWAYS strive for exaggerated emotions and poses. It is the same reason you never draw a fist connecting with someone's face, but instead draw it PAST the face and the head snapped back. To emphasize the motion and exaggerate the impact. The former makes the punch look weak and ineffectual, while the latter makes the viewer "see" the action in their head and looks strong and impactful.
You don't show someone crying - you show them
sobbing
. Going too subtle or restrained makes images ambiguous - the emotion you are trying to convey may not come through. For instance, if a character is standing with tears streaming down their face, are they sad, or angry?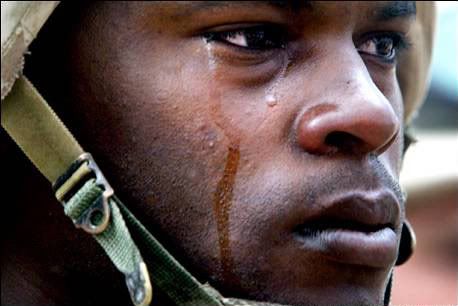 Or they may have gotten dust in their eyes for all we know!
Auro-Cyanide wrote:
Should I go with 3 and have neutral, positive and negative? Would the fact these existed make the lack of more poses more obvious? I have learnt from drawing emotions that the more you have the more subtle they need to be and the amount can tend to increase exponentially.
That is the wrong way to think about it - breaking it down into neutral, positive, or negative. There is no need for balance. Each character should only have the poses they need. This rolls into the next thing below, so I'll pick up there.
Auro-Cyanide wrote:
-To give life to the characters. Like blinking eyes I feel these poses would be far more minor and are more about giving the characters a certain amount of animation. They would not be about conveying significantly more emotion, but giving some visual interest. I am leaning a bit more in this direction simply because I feel that I might cause problems having dramatically different poses. I am limited by what I can do in certain time frames after all.
Dramatically different poses convey animation. The viewer's mind will fill in everything between the poses. The different poses imply movement and motion, because the viewer knows the character HAD to move to get between those two states, even if we don't see it. And why would you be more interested in using poses for visual interest instead of conveying emotions? Ideally you do both.
Poses are important because they tell us about a character - a 1000 words and all that. The way different people stand even in a "neutral" position tells us a lot about them. We can tell how comfortable or confident they are, etc. And the effect of posture on personality is amplified when actual emotions are brought to the table. It looks comical or flat out wrong when someone only shows emotion in their face. With anger, muscles tense, hands clench into fists, or arms cross, etc.
You don't even need a lot of poses to convey everything for a character - take Etna from Disgaea - she was handled great with her poses and they told everything about her personality and sustained dozens of hours worth of story telling - in only 9 poses.
In order - Attentive, Happy, Enraged, Bothered, Angry, Surprised, Sad, Annoyed, and Flirty. That was all the poses her character and PERSONALITY needed.
Poses and emotions don't break down into easy positive, neutral, or negative categories. Each character has their own needs in the story according to personality and action, and your selection of poses should be based on THAT. Let's look at Flonne from the same game:
9 Poses again, but different from Etna's. In order - Positive, Righteous Anger, Embarrassment, Shock, Piousness, Exasperation, Dazed/Tired, Determined, and Happy. Also note how much more
formal
and
constrained
Flonne is than Etna. She keeps good posture and doesn't bring much of her body or hands into her emotions unless she
loses control
.
Auro-Cyanide wrote:
Other problems to consider is that I would probably only be applying this to the main characters. With as many side characters as I have, it would probably be impossibly to do everyone and I don't think the effort would be worth it. Would it be weird to see the main characters move and the side characters not move? There is also a chance inconsistencies will creep in. I think I do worry about this one too much, I'm not sure many people notice it the same way I do. There is also the technical aspects like building the sprites to begin with and redrawing a bunch of stuff.

I'm doing it for my side characters, but not to the same level of detail. After all, we probably don't need to see a wide range of emotions from side characters. For instance I have a merchant NPC whose poses and expressions are Smarmy and Annoyed, because his sales pitch is either working on the main character or it isn't. I think it would be weird if side characters didn't change pose AT ALL. Using my merchant example, if he has dialogue where he gets bothered or upset by the main character it would be weird if he still just stood looking smarmy.
TL:DR
I think changing poses with expressions is essential. It is one of my pet peeves seeing it not done. After all, it doesn't take a lot of extra effort most of the time, but the results can really sell an emotion or expression.