Hello,
Many thanks for those who downloaded my first vn.
I'm working for my second visual novel right now and I tried to post it here first to get some feedback about various stuff. I spent more time making this than my first vn. This is a little longer but not very long.
Update 05/06/12:
Because of some things that is really out of my control, i have to move the release date of Heartful Chance next Saturday, May 12, 2012. (T.T) This is embarrassing~ I'm so sorry. But this is really out of my control. (T.T) Thank you for the consideration.
Project Information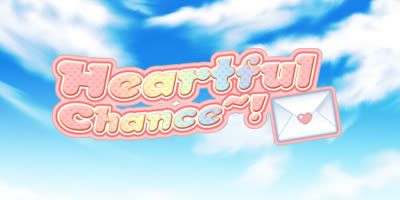 Title: Heartful Chance!
Genre: Romance, Comedy, School Life, Love Letter
Official Website:
http://www.studiosprinkles.com/project/heartful
License: Freeware
Story
Everyday seems to be the same, according to Eimi, an average student from St. Jean-Marie Academy.
One time, during their Chemistry class, Eimi forgot to do her homework and sought her friend, Charlotte's help in exchange of writing a romantic love letter to her crush.
Through the letter, Charlotte finally got the attention of her crush.
When word spread around the campus about Charlotte and her crush's love story , many of Eimi's schoolmates soon began asking her to write for them love letters.
Eimi soon became known as "Love Letter Princess".
As they say, fame has its price.
One day, just a week before Valentine's Day, Eimi's crush, Kouhei asked her to write a love letter for a special girl.
Will Eimi be able to write a love letter knowing that it is for someone else who holds a place in Kouhe's heart?

Character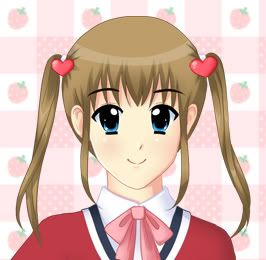 Eimi Mitchell
Birthday: June 22
Blood type: A
Height: 163cm
Weight: 120lbs
Eimi is just an average student. She is an inactive member of writer's club.
She often underestimates herself and always refers to herself as "Ms. Nobody" since she doesn't know the reason of her existence.
But everything seems to change when she meet Kouhei, one of the most popular student in her school.
Can someone from the opposite polarity change Eimi's outlook in life?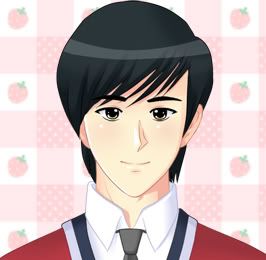 Kouhei Ishida
Birthday: February 1
Blood type: B
Height: 178cm
Weight: 151lbs
Kouhei seems to look so quiet but he's not. He is the president of his school's Chemistry club, an active member of tennis club and a consistent honor student.
Many student thinks that he is unapproachable because of his status in school. However, Eimi managed to get to know him and discover his human side. But is that Enough reason for him to love Eimi more than friends?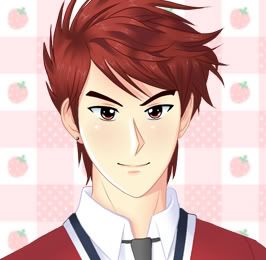 Henri Alvin Eustace
Birthday: August 26
Blood Type: AB
Height: 180cm
Weight: 165lbs
Henri is one of the seniors in St. Jean-Marie Academy. He is often absent in his classes and just doing whatever he wants to do inside the school.
At first, he found Eimi really annoying and for him, love letters are obsolete. He even hates Eimi for being so childish all the time.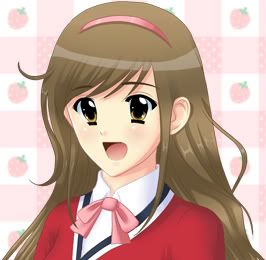 Charlotte Durand
I should't put her profile here because she is just a supporting character but since she is the only supporting character in the story, she will be sad if I don't include her to heartful chance web activities
Birthday:December 16
Blood Type: O
Height: 165cm
Weight: 127lbs
Charlotte is Eimi's noisy friend. She can't keep secrets and if you tell something to her, it will be published throughout the campus within 5 minutes.
Updates
2/28/12: Kouhei Sample CG Now Up:
http://www.studiosprinkles.com/project/ ... /cg02.html
3/2/12: Henri Sample CG Now Up:
http://www.studiosprinkles.com/project/ ... /cg03.html
3/9/12: Kouhei Sample CG 2 Now Up:
http://www.studiosprinkles.com/project/ ... /cg04.html
4/2/12: CG Events Complete~
4/13/12: Release Date: May 6, 2012~!
4/26/12: Greetings from characters~
http://www.studiosprinkles.com/project/ ... tings.html
5/06/12: Release Date:
May 6, 2012
May 12, 2012
05/07/12: OP Movie now up~:
http://studiosprinkles.com/project/heartful/extra.html
05/09/12: Heartful Chance Special Mini Game now up~:
http://studiosprinkles.com/project/hear ... igame.html
Progress
Story Outline: 100%
Script: 100%
Sprites: 100%
CG: 100%
Chibi Cut-scenes: 100%
Background: 100%
Music (free music): 100%
Programming (UI): 100%
Over-all Editing and composition: 100%
Other unexpected stuff: 0%
Credits
Produce: Studio Sprinkles
Illustration and Background: Lui
Scenario: Lui
Music: Kevin Mcleaod, Sam
Engine: Renpy
OP/ED Music: Soon
If you have any feedback, comments, or whatever you want to tell about the characters, please let me know.
Please visit the official site of Heartful Chance for regular updates.