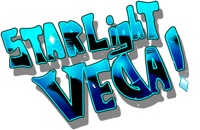 Well since there's hardly any yuri VNs I thought I'd try my hand at making one. This is a short comedy/romance/drama with the goal of utilizing a large number of CGs and non-static sprites to tell the story, so it'll take a little longer than my other projects to complete.
Main Characters:
Aria Reid: The protagonist. She and her family just recently moved into her grandfathers creepy old house, which she isn't happy about.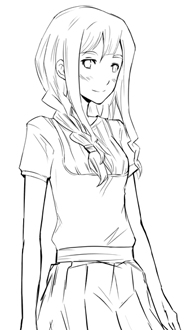 Melody Rococo: Aria's best friend and classmate. She is very smart, but also rather shy, worrying about what others think of her. She gets a bit jealous of Lyria's flirtations and starts to notice her own feelings towards Aria.
*not too sure on her design yet.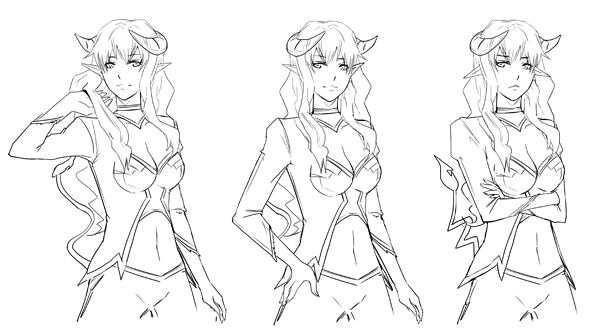 Lyria: A demon who spent the past 50 years trapped in a stone. She is eccentric, flirtatious and somewhat of a mystery. The human world intrigues her and she can often act very childish. She rarely hesitates in terms of romance or voicing her dislike of things.
Sid: Sid is a small Wyvern and Lyria's familiar. He takes a quick liking to Melody, who is a stark contrast to his master's brainless and hasty nature.
Minor Characters:
Scherza: Current Queen of the demon realm. She has a very icy personality and little like for humans.
Ms. Reid: A hardworking single schoolteacher.
Silas Reid: Aria's grandfather who died several years ago. He practiced magic and was the one who trapped Lyria in a stone.
------------------------
Backgrounds (not colored yet:)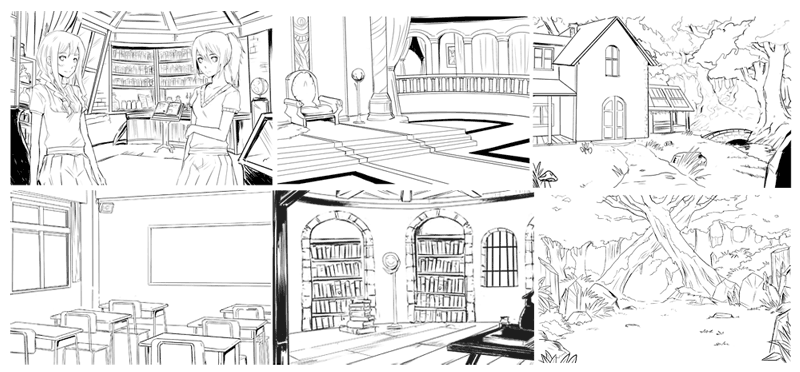 -----------------------
Info:
So far there's two romances and one hidden.
There's 6 endings planned.
I'm currently looking for an interested composer and (tentatively) a colorist.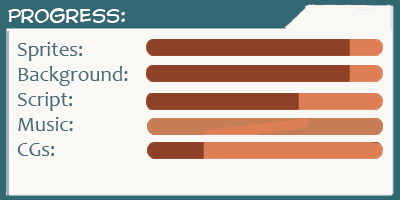 -----------------------
Looking for thoughts, comments, etc. Thanks for looking~