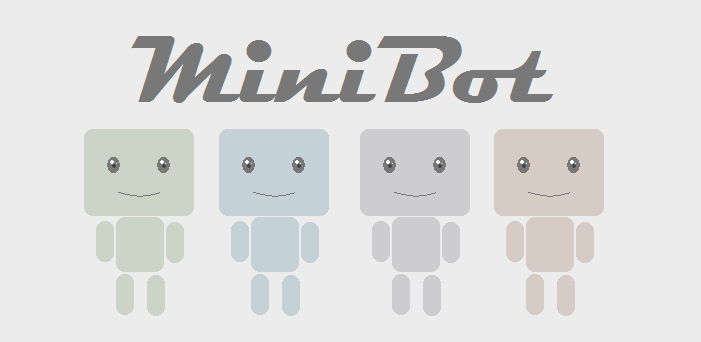 DOWNLOAD WINDOWS HERE:
http://nickel-buckle-9.deviantart.com/a ... -208727114
DOWNLOAD MAC HERE:
http://nickel-buckle-9.deviantart.com/a ... -208731502
My game is finally done! Version 2.0 is currently up, and it fixed a lot of the issues in the first one. It is now easier and quicker to raise stats and beat the game (an "Auto Mix" button was added), the font is darker, the persistent data is now up and running, and Dress Up items remain on the Bots as they grow up. Also, I was able to beat the game in 18 generations, so it is possible to be a fairly quick play. Oh! And a yes/no menu has been added to the main menu button, so no more accidentally loosing your game!
I'm looking for people to test my game and let me know how many generation it take you to merge watts with the MegaBot. Also, please let me know if you find anything wrong with the game or if something does not work right.
As you can see, MiniBot is a game where you are trying to become the most powerful robot alive. There are over 60 Dress up items, 3 robot stages per generation, unlimited generations, an orchard to grow fruit, a blender that makes 11 different types of smoothies, and 8 characters to explore. Raise your reputation, brain, and body points to give yourself a better chance of merging watts with other robots!
If you merge watts with the MegaBot, you win!