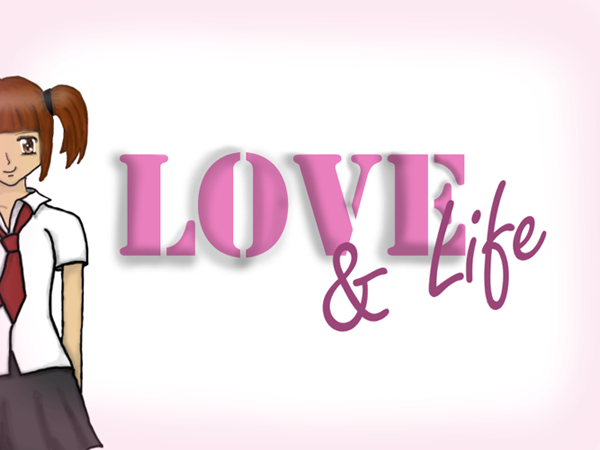 Love & Life is a short and light-hearted story about the school life of Kenta/ Hina after he/she transfers to a new school.
He/ She meets new friends and is involved in several fun activities. He/ She also discovers the stories behind his/ her new friends.
There are some references to Japanese culture in the game as it is set in Japan.

You can play as Hina or Kenta and there are 14 endings in total.
If you play as Hina, you can get to know Jun & Takeshi (Romance stories) or Kana & Chiyo (Friendship stories)
If you play as Kenta, you can get to know Kana & Chiyo (Romance stories) or Asami & Shizuko (Romance/ Friendship stories)

Genre : Slice-of-life, Romance comedy, GxB, BxG , Friendship.

Characters:
Fujimoto Asami - Cheerful, lively and optimistic
Yukimura Shizuko - Quiet, shy and reserved
Nakamura Chiyo - Polite, sweet and feminine
Itou Kana - Stubborn, hot-tempered and rebellious
Watanabe Jun - Dreamy and distracted
Yoshida Takeshi - Competitive and confident
Download the game from these links:
For Windows
(sendspace)
For Mac
(sendspace)
For Linux
(sendspace)
4shared users :
Windows
;
Mac
;
Linux
Incomplete CGs, WIP, scrapped ideas and other stuff:
Deviantart
;
Youtube
Note: If you stumble across a Japanese word that you haven't seen before and would like to know it's meaning, please refer to the the file below.
The file also contains a walkthrough but as this game is relatively simple, you don't really need to read the walkthrough to play the game.
However,you can refer to the walkthrough if you're wondering how to reach a certain ending.