A stranger arrives at Utrecht's Dusk, a remote and almost deserted outpost of the once powerful and wise Knights of Utrecht.

He says he has been accused of a crime he did not commit, and requests their help.

But the Knights are not what they once were. Utrecht, god of Justice and their patron deity, has been missing for ten years, and can no longer lend them magic or guidance.

Crocket, an unexperienced young squire, steps forward...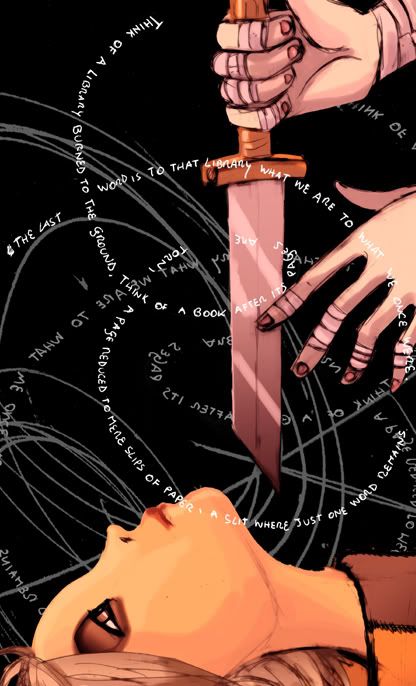 This is my first game.
I hope to make many more.
Genre:
Fantasy
Endings:
7
Art, Writing and Programming by
Ludeshka
Original Soundtrack composed by
A. Rothaus.
Have some screenshots!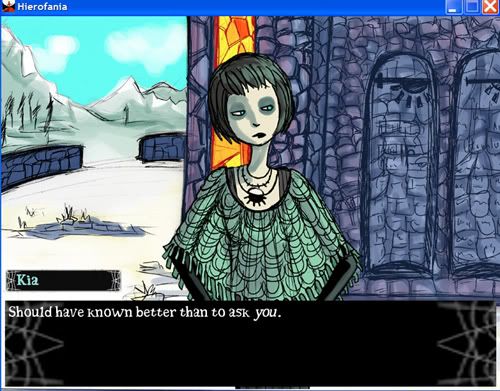 And of course, have a download link
http://hierofania.weebly.com/downloads.html
Like I said, this is my first game. It took me a long time to complete it, and I worked very hard!
Even now I'm very afraid of posting it.
I really, really look forward to your opinions on it. Please, tell me what you thought of the story!!.
If you're going to get technical, keep in mind I'm a newbie, and I have never programmed anything before.
This doesn't mean "Don't critique me." It means, "Critique me in a way that I can understand!"
If you get too technical, I might have no idea of what you said, and your advice will go to waste. XD
Thank you so much for giving my game a chance.