Would people be interested in seeing a Deluxe Version of Queer Catboy Love Triangle Disaster on Steam? More endings, more romanceable characters, better background artwork, better character art, better CGs, more voice-acting, etcetera? Let me know.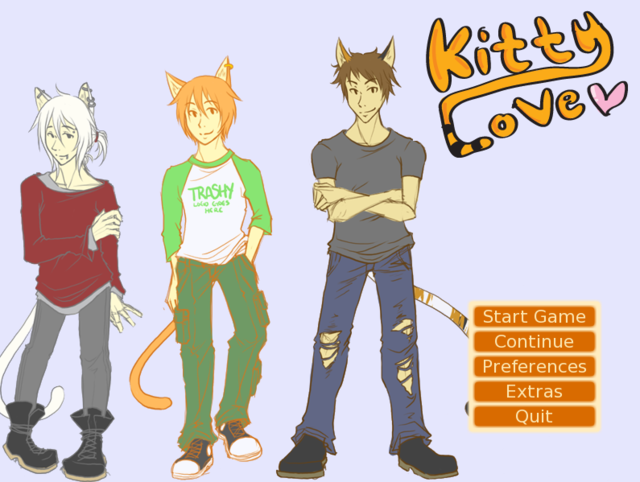 Release Page:
http://rosstin.wordpress.com/2012/03/17/kitty-love-3/
Download Direct Here:
https://docs.google.com/#folders/0B-KLE ... eF82MWlRUQ
Kitty Love is a short and sweet dating sim with 2 hot boys, 6 endings, an amazing soundtrack, and just a touch of voice! A team of 5 artists, writers, programmers, and musicians all contributed.
Kitty Love is complete and polished! Let us know if you find any bugs or have any suggestions! We're considering either releasing a deluxe version of this game for sale or using it as a pilot for a more elaborate project.
The working title was "Queer Catboy Love Triangle Disaster." I still kind of like that one...