After lots of delays...
Presenting Spiral Destiny (Demo)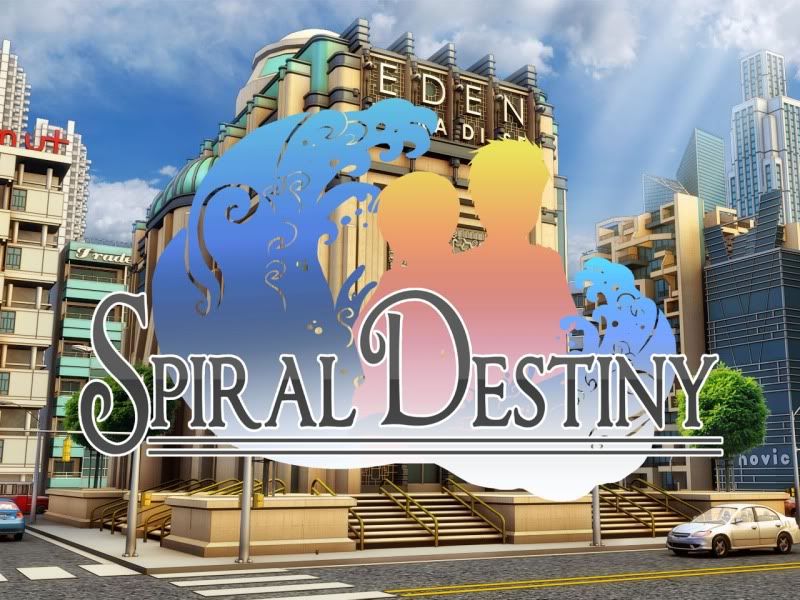 Because Ziassan said the download link was too hard to find xD
Brief summary;
AU Bangkok, sometime in the future. Ratana and her friends are shopping at a shopping complex when an earthquake and tsunami hits. The building is flooding and falling apart. Ratana and friends are trapped inside the building waiting for rescue, but with such a large scaled tsunami, they aren't the only ones needing help...
Characters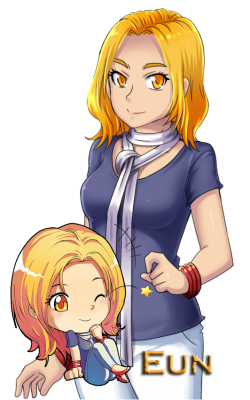 Eun
- She's gorgeous and flaunts it. And has the money to make sure no one messes with her.
Kanya
- The big sister of the group. She knows her stuff, don't mess with her.
Ratana
- She's usually happy go lucky, but you STILL wouldn't want to mess with her!
Satria
- He's... Someone you can mess with all you want...
Screenshots
Credits
The complete list in included in a text file inside the game folder, but here's the primary members of SD development;
Nellie - the over-ambitious evil mastermind who plans and designs the story and characters...
Sasuya - Nellie's not-so-evil partner in crime, no. 1 victim to Nellie's rantings. Gave life to the game with her coding and cute splash screens
Ziassan - initially composer, now composer/coder/quality control/beta tester/no. 2 victim to Nellie's ranting. Gave life the game with his music
sciencewarrior - pro-programmer who has to step in each time the coding falls apart, no. 3 victim to Nellie's ranting. Gave life to the game's otherwise impossible GUI
ScottySeng - last minute assistant coder, all time victim to Nellie's rantings. Gave life to the game by making sure Nellie doesn't quit xD
Nightydreams - proofreader/editor who provides majority of the sound effects. Gave life to the game with neat sound effects. First person to be trolled by the game =3
Features
All original sprites and CGs
All original BGM by Ziassan -
http://soundcloud.com/ziassan/sets/ost- ... destiny-vn
Customised GUIs
Two MCs - GUI colour scheme changes when the MC changes
Lots of trolls
Beware, Nellie is a self-proclaimed biggest Gintama fan
~20 minutes gameplay
Resolution: 1280 x 960
Fully functional but not-so-pretty music room xD
To be included in the full game
Complete story
Better writing (hopefully)
More trolls (Although other team members are quite against the idea....)
Unlockable CG Gallery, Music Box, etc
Interactive Map
More OST
More sprites
Fully voice acted (options to turn this off available)
Full vocal theme song
OP animation
Beautiful, original backgrounds
Better transitions
More sprites (characters, poses and expressions)
More CGs
... suggest if there's anything else you'd like to see, but please be gentle xD
Feedbacks required
1. Nellie's no. 1 - How's the writing/story? >_< Is it engaging enough? Will you want to play the full version for the continuation of the story?
2. In the main menu, did you find it confusing what to do? We plan to modify it to make it more 'user-friendly', so any suggestions are greatly appreciated.
3. Is there anything in particular you would like to see improved, or changed in any way?
4. Please let us know if you spot any bugs, typos, and anything that looks out of place
5. To be added. But any other feedbacks are welcomed