Hello! this story was created and turned into a game over the span of a week and a half. It was written by Komi Tsuku, and the art was created by me.
Website for Halberd and Tiger
Story:
A wandering spirit guardian and her tiger companion seek to protect the world they live in. When a quest goes astray, Li must face both herself and her beliefs with heart and halberd in hand.
Average play time: 30 minutes
Statistics:
The game contains 338 screens of dialogue.
These screens contain a total of 5,277 words,
for an average of 15.6 words per screen.
The game contains 0 menus.
Screenshots: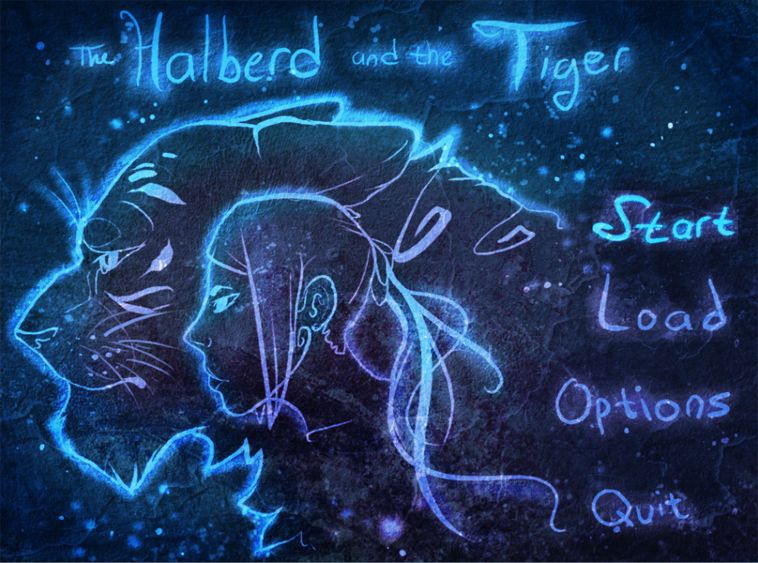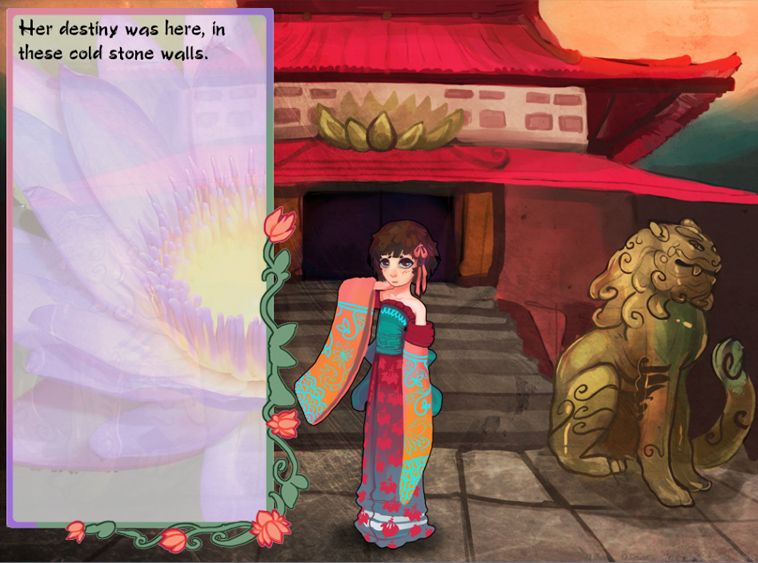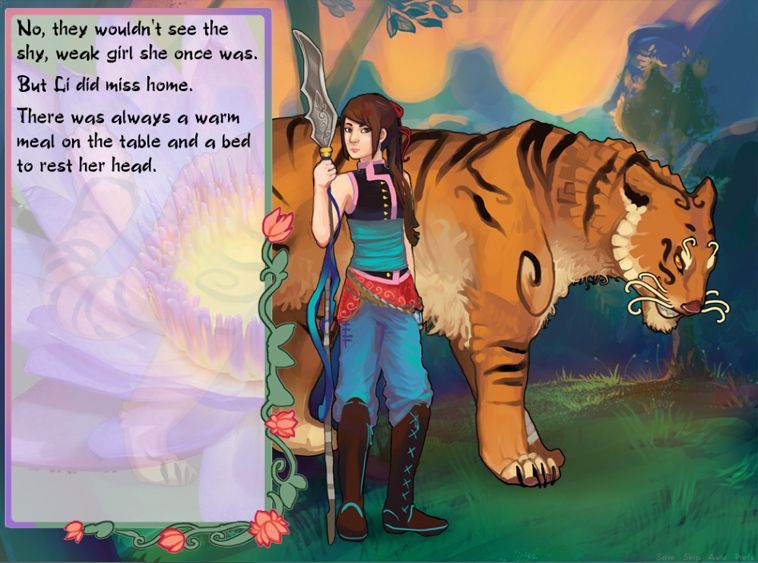 Download:
Windows
Mac
Linux
I am sorry to say that only the Windows version has been play tested. Please report all Mac and Linux bugs to me! Thanks.