Finally ! I'm proudly release~
TOUR DE PHARMACY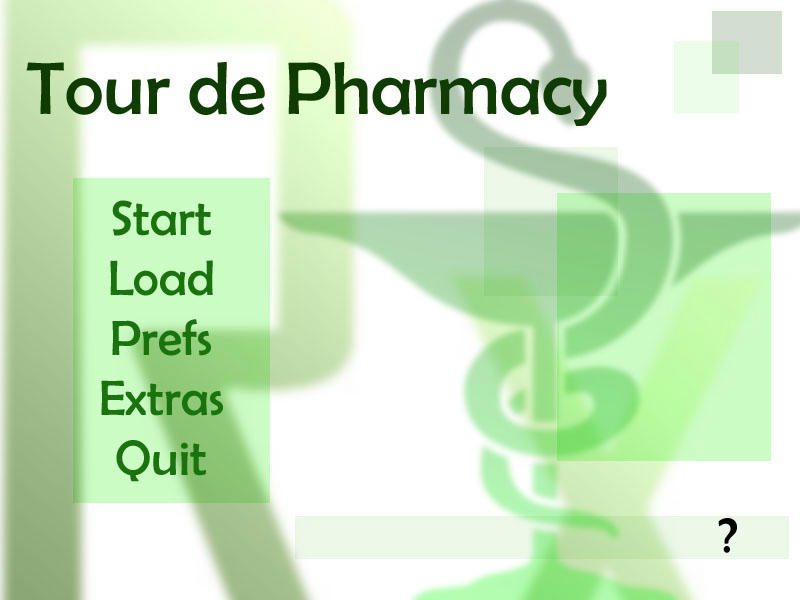 wut pharmacy ?!
No, you don't need any knowledge about Pharmacy to read this. Instead, I'd like to share my little knowledge about Pharmacy and I'd like you to know what kind of my faculty is. Basically this game is an educational tour with slight romance between the character
Description
Explore the Faculty of Pharmacy with Tera and Archie !
Play as Tera, an art-college student who lost her way until she bump into another faculty, apparently The Faculty of Pharmacy. She meets Archie, later, depends on your decision, who will be your freely guide tour to show you around that strange place. As you advance through your journey, depends on your decision, will you develop a good relationship with him ?
Note : I'm not going too deeply about the character's development. That is not my point for creating this game
Character
1.
Tera Margaritifera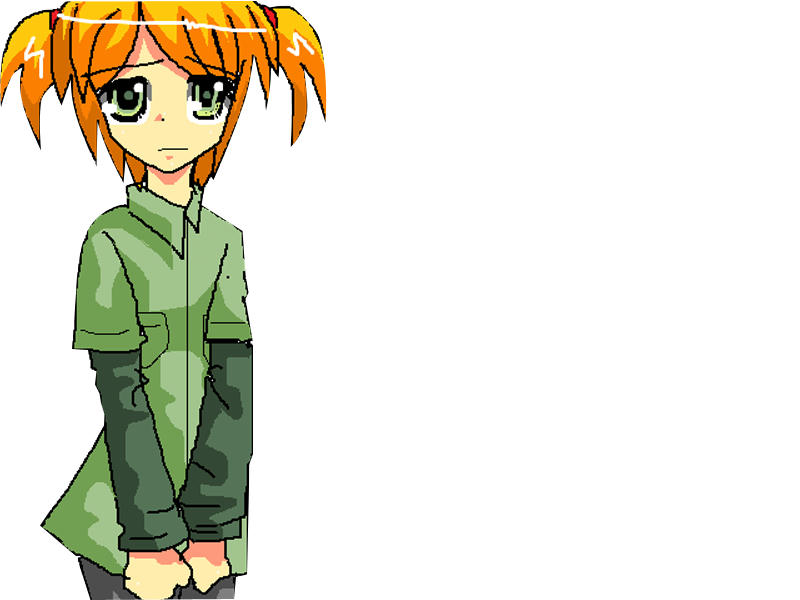 The protagonist of this game. 18 years old. 2nd year on Art Faculty.
Shy,naive and indecisive girl, has a bad sense of direction, but has some good side as well.
2.
Maximillian Archie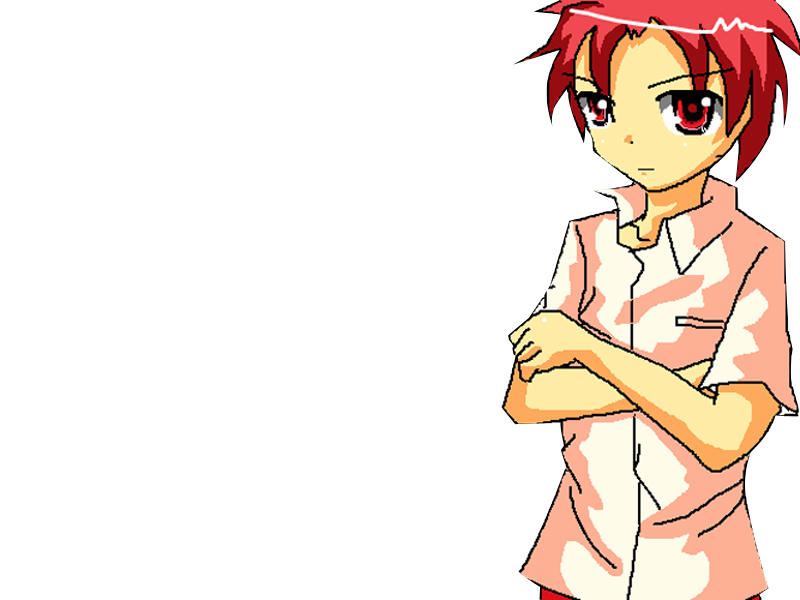 Your guide tour. 18 years old. 2nd year on Pharmacy Faculty.
Despite his calm appearance, he likes to tease Tera sometimes.
Screenshot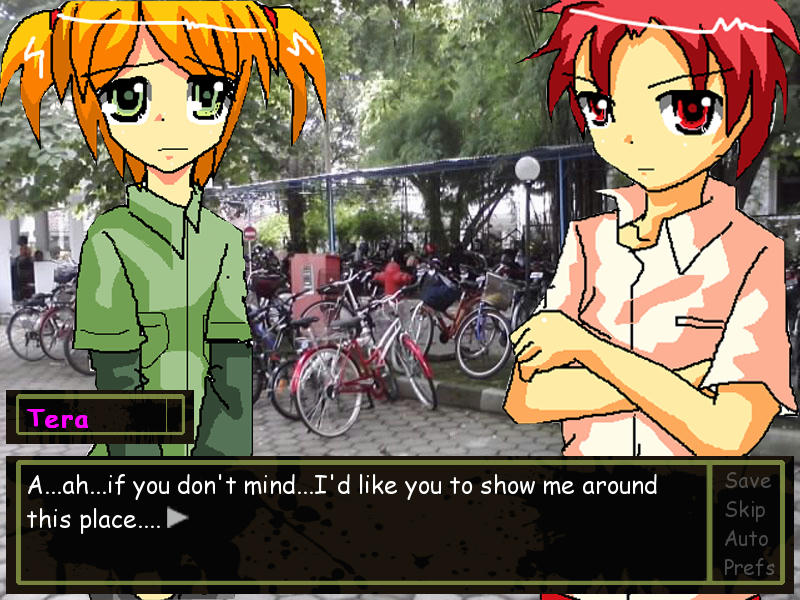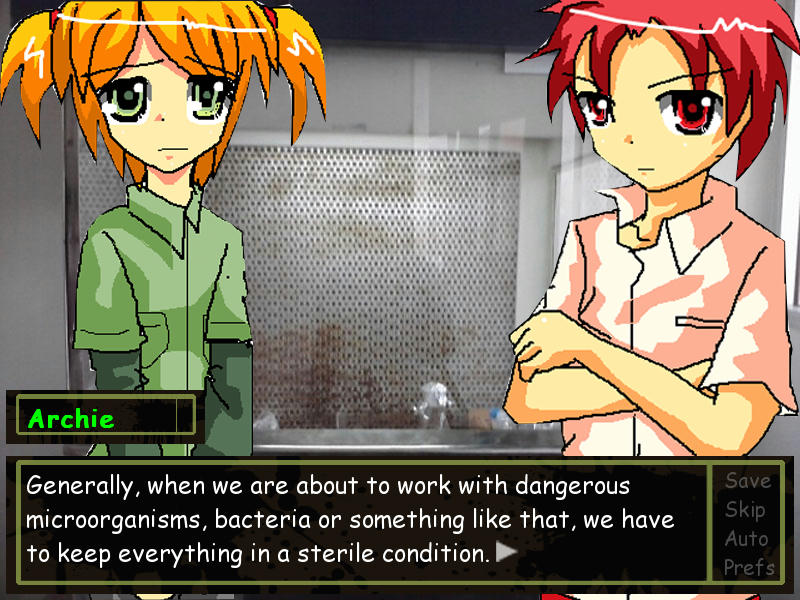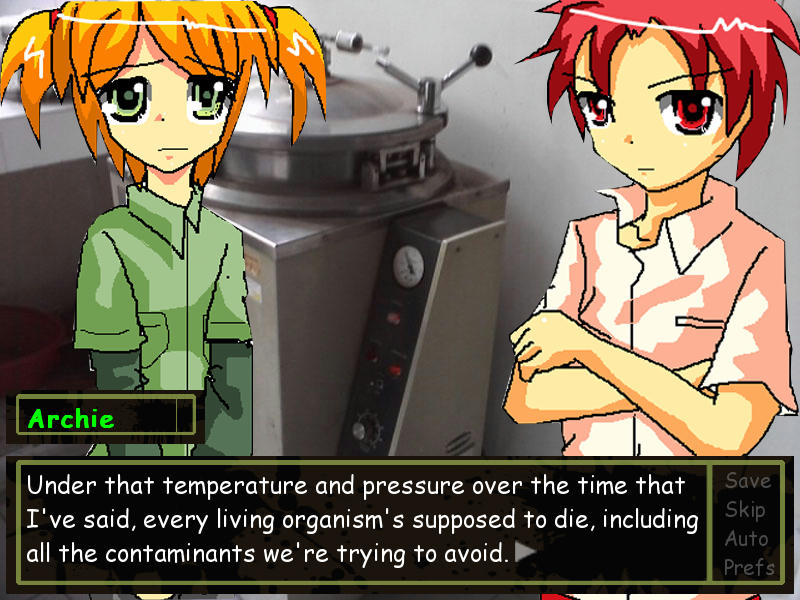 Statistic
Code: Select all
The game contains 1,568 screens of dialogue.
These screens contain a total of 14,715 words,
for an average of 9.4 words per screen.
The game contains 24 menus.
Behind the Scene
Scriptwriter, Programmer, Photographs, Sprites, CGs
: Me (tiya_nofurita)
Proofreader
: squark (He did a great and fast job ! *_*)
Music, SFX
: Free resources
Status
Engine
: Renpy 6.13.9
File size
: about 90 MB (compressed)
Obtainable ending
: 3 (Bad, Normal, Best)
Estimated playthrough
: 30-40 minutes
Try to get all the endings to unlock the
BONUS
!
updated : 27th of May, 2013
VERSION 1.2 IS UP
DOWNLOAD LINK FOR WIN, MAC AND LINUX_FILE HOSTING
DOWNLOAD LINK FOR WIN, MAC AND LINUX_DropBox
DOWNLOAD LINK FOR WIN, MAC AND LINUX_MediaFire
(Version 1.2 with less typos and grammatical errors. If you find any bugs, please let me know)
updated : 25th of May, 2014
Android version 1.0 is up
NOW AVAILABLE ON GOOGLE PLAY FOR FREE
Another Notes
I'm so sorry for low-quality sprites, CGs and photographs >.<
The sprites and CGs is drawn directly on computer with my trembling hands, Paint and mouse (except for the last CG, it is drawn
quite properly
with tablet and SAI)
The photographs is taken with my low-quality VGA camera .___.
I hope I'll get better next time with my new tablet >.<
I HOPE YOU LIKE IT !
Please give me, if possible, an appropriate feedback. But generally I welcomed any critiques and suggestions ^_^