Salutations, everyone~!
I just wanted to post this for download, because I know if I don't do it now, I just never will.
I want to apologize for the overall poor quality of this VN. It was put together a while back as an alternate version of a romance novel I wrote back in the eighth grade(please don't slam me for something I wrote back in middle school). However, it should be somewhat likable to certain people, especially those who feel like they've played every Girl pursues Boy VN out there and just need something new to fill their thirst for digitalized romance.
There are two obtainable men, and the plots change completely depending on which guy you choose. Sorry there isn't a lot of interactions or background music. This was done pretty much over the past few days, so I do apologize.
Here's the link to the download. It has a short description and info on how to extract the right files:
http://imnotsayingitwasaliens.webs.com/summercamp
Or, if you want a more direct download:
http://www.4shared.com/zip/oA9ybgrT/Ada ... win32.html
Anyway, I hope you kiddos enjoy it~!
As always, thanks for playing!
Here are some pictures, too, if you want to get an extra idea of what the game's like.
And if anyone wants the linux or mac files, let me know.^^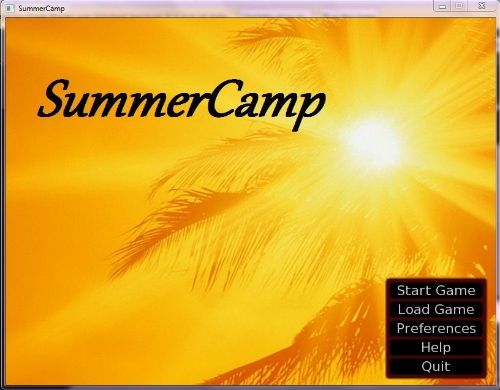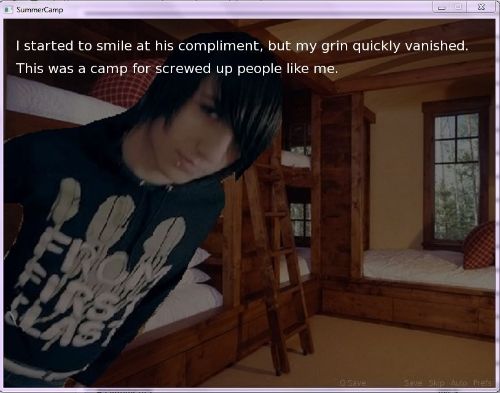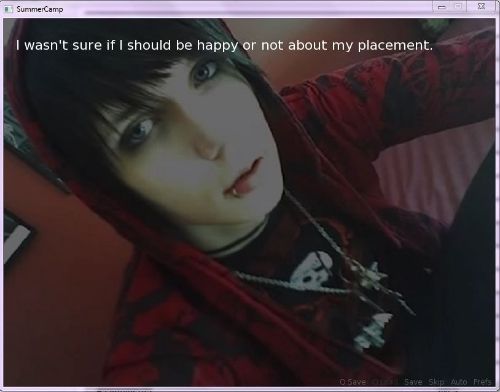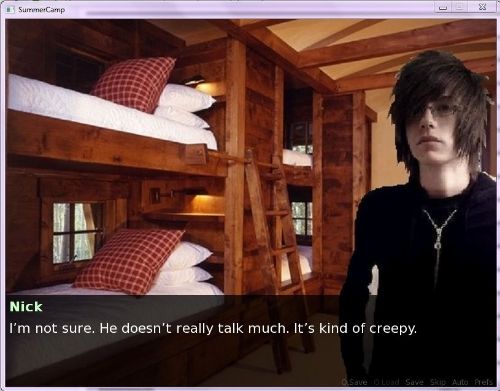 ------Sonic------