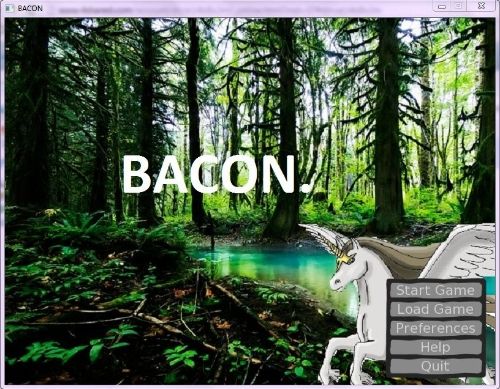 Greetings, readers~!
Before you download this, I just want to let you know that it was my first VN ever made, and it definitely shows. It also shows my halfhearted nature, in which you can see an obvious decline in the game's overall quality after I lost interest in creating it.
However, there is still hope! For all of you who mildly enjoy it, and would like to figure out what the heck happened in this novel, there's going to be a sequel that will actually be pretty good. It's much longer already, the graphics are better, and the plot is actually coherent. In addition, there are a huge number of variables and the choices you make actually ridiculously impact the plot of the novel.
Here's the link to the download. It has a short description and info on how to extract the right files:
http://imnotsayingitwasaliens.webs.com/bacon
Or, if you want a more direct download:
http://www.4shared.com/zip/Px-REdCf/BACON-win32.html
Anyway, I hope you kiddos enjoy it~!
As always, thanks for playing!
Here are some more pictures, too, if you want to get an extra idea of what the game's like.
And if anyone wants the linux or mac files, let me know.^^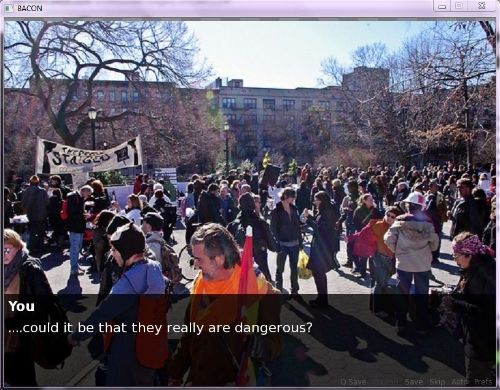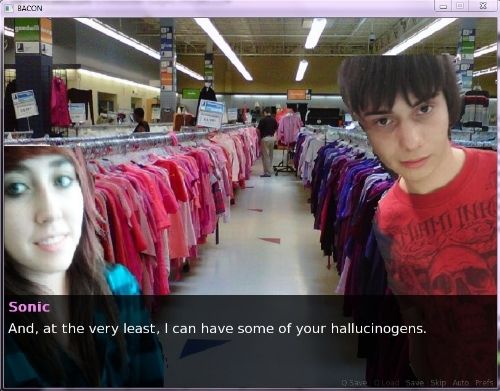 -------Sonic------