This is a comedy visual novel which is based from an ancient forklore in Java, Indonesia.
You play the role of the heroine, Nacira.
You can pick the choices that can lead you into one of the five endings with the kingdom's princes :
Puntadewa, Werkudara, Arjuna, Sadewa & Nakula that often said as Pandawa lima.
The story is about a woman named Nacira Basita, who was invited to be a subtitute dancer for next King ceremony in Nirwasita Kingdom.
She have to live in the palace a month before her perform day.
There, she found a mysterious box with a letter from the dancer before her.
She knew that the box was belong to the previous dancer, Nyikara, and directed to her lover.
Later, she was being challenge by Arjuna to guess Nyikara's lover in six days.
Could Nacira solves the mystery and find out about the one who Nyikara loves all along?
Or will she grow closer with the Pandawa princes instead and find her own love?

Rating : 12+
Genre : Comedy, Romance, Mystery, History
Language : English
-Non-Commercial
-Original artworks
-Six endings
-1-2 hours gameplay
-Over 20 CGs
-13 Original Musics with Javanese Gamelan taste
-It contains some Javanese traditional culture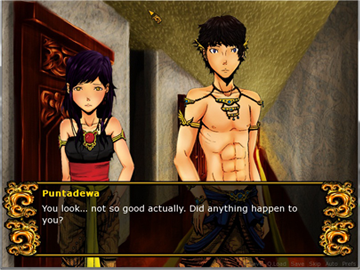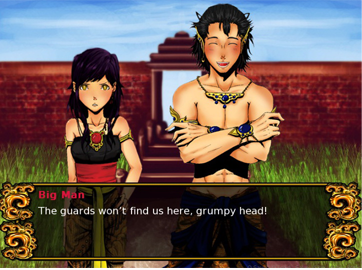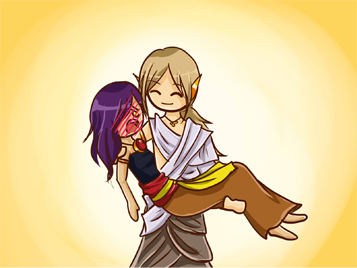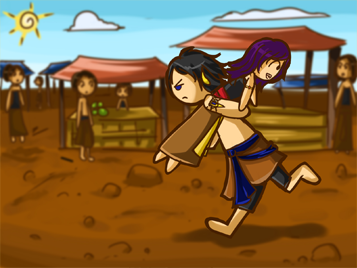 WEBSITE
Creator's note:
After a long time of devotion, so many sacrifices, and with the hardwork from the team member...
Finally Nacira was released!!
Thank you for everyone who has been cheering and give supports on this project! (see
WIP
)
I try my best to make it as perfect as I can, but this project will always have it's own shortage.
So, every comment, feedback, or review will be greatly apreciated.