My, my, it's been a while since I've updated the topic so here's a recap!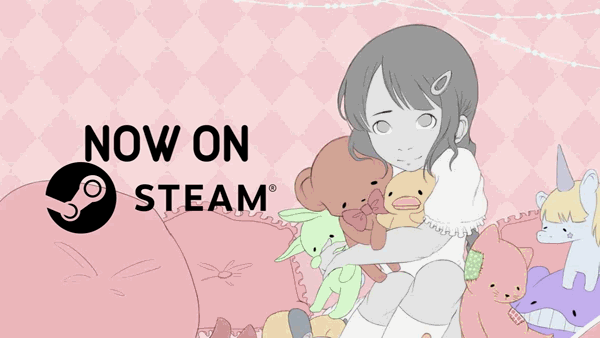 The Steam Edition of Ambre has been released
, along with
the game's original soundtrack
and now
an exclusive booklet
that details everything you want to know about the story, complete with some illustration and exclusive insight into a possible sequel!
If you haven't read it yet, this is the final version so try it!
---
parttimestorier

wrote:

↑

Mon Jun 19, 2017 12:38 am

Hi Helianthus! I just finished reading Ambre. It was a really interesting read, and a great opportunity to practice my French. I was wondering if you could clarify

exactly why you chose to have Ambre appear to be a child until the reveal. I understood that we were seeing her the way she saw herself rather than the way she really looked, and that maybe some of her mental issues were caused by wanting to revert to a time in her life when she was happier and felt less pressured to be the perfect woman. But of course, like other people have commented, thinking that Ambre is a child makes the first half of the story really uncomfortable to read, and might turn some people off the VN entirely. Did you do that because you wanted to create such an unsettling atmosphere? Or did you think the message wouldn't have been as effective if Ambre just saw herself as a younger, more attractive woman or something?
I'm very sorry, I completely missed your message,
parttimestorier
, I don't come on Lemmasoft as often as I used to... You should have contacted me through social networks, I would have answered way sooner!
My answer is very likely to disappoint you but I made Ambre appear as a child because I thought it would be the best solution to convey what I wanted. I just didn't find another way. Nor did I particularly wished to make the beginning seem like a pedophilic love story, it just inadvertantly ended up this way =').
My goal was mainly to make an utsuge, a depressing story, but with cute designs so that the gap would give more impact to the story. With hindsight, I guess it worked too well?