Far Beyond The Doki Doki in Warsaw
is a parody dating sim game made for our friends
Razuri-chan
and feature characters from her original comic that has not been yet published - "Far Beyond the World".
Although the game consists of satiric interpretation of characters and has a references to the story that is yet to be told, we believe that game can be fun for everyone. The main character doesn't know most of the characters he dates either and all of those meetings does not appear in canon.
Main Character of the game is
Canis Major
, a rebellious young man who fights against oppressing government in organized resistance movement. He might be not be the brightest person, though...
Our story begins at boring day when Canis receives a mysterious text message - an invitation to join
"Stars of Destiny Dating Program"
. He tries to ignore the spam, but it might not be such an easy task that he thought it will be...
This game were created last summer, as a gift. We haven't publish it earlier because of lack of time on fixing few minor details and adding two ending sketch illustrations. It was our first attempt in Renpy and had learned a lot on this project.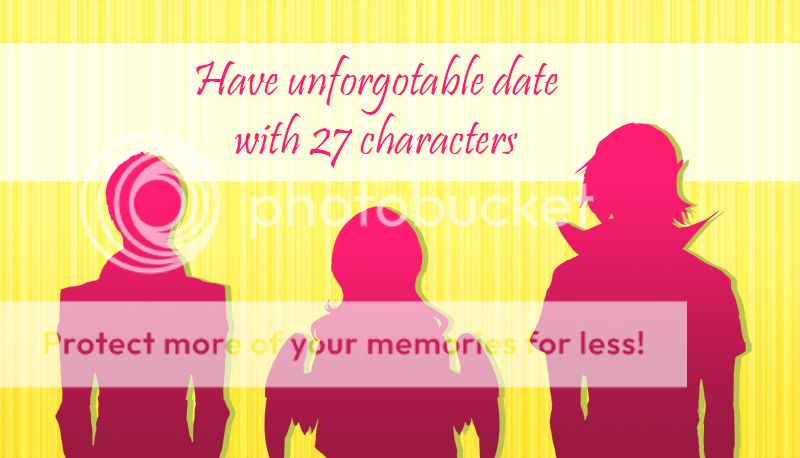 Game includes 8 Boy/Girl dates, 16 Boy/Boy dates, 1 threesome date and two dates that do not fall into previous categories
Features
• 27 characters
• 29 endings
• 29 sketch illustrations
• unlockable mode New Game+ with extra character
Notes
To unlock New Game+ mode with Canis' True Love you have to finish all 26 dates (25 normal + 1 hidden) dates first.
Credits
Music belongs to various artists from Jamendo - Detailed music list crediting all is available after finishing game+ ending because list contains spoilers about appearing characters.
For those in need we provide link to this page, although you open it on your own risk : Music list

Copernicus Science Center photography by Bronek Gracz
Łazienkowski Park photography by Michał Zacharzewski
Warsaw Zoo photographs by our friend Megan-Uosiu
Hearts brushes by mcbadshoes
'Heart'-Font: KR Heartalicious by Kat's Fun Fonts - FooWater
Download:
update 1: Fixed Gallery crush.