About a month ago, we at 3-AR Studios had one of our staff meetings (that is, we were walking around). Will made mention of the hundreds of drawings he'd made for our main VN,
OTChi Kocchi
. "Yeah, so?" was my reasoned reply. He then slowly and carefully pointed out to even an idiot such as myself, that, why not use them for another project?
Good Lord. It never occurred to me. Yes: I'm that dense.
Having said all that to say this: I'd like to present to you all a spin-off of our OKaverse: "OK! Dinner!" This short (~3100 words) little effort covers the four main characters, with the action taking place about five days after the opening of the main VN.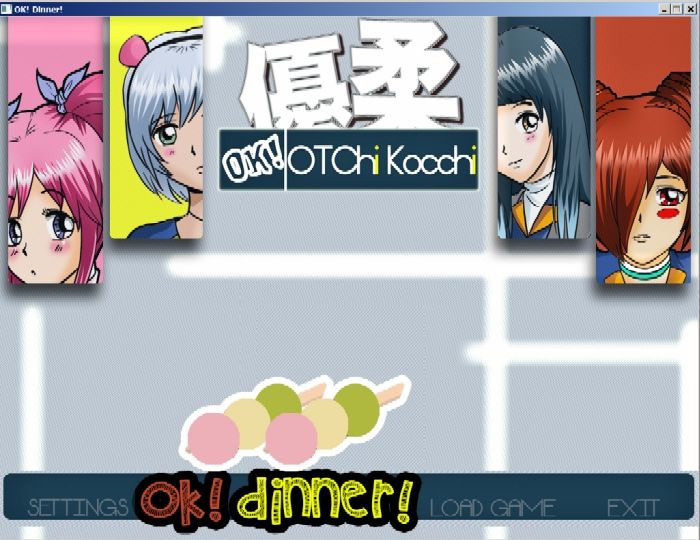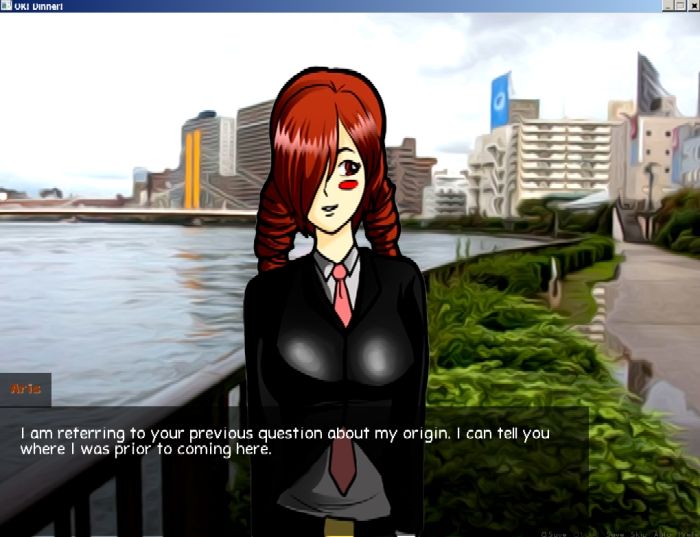 While I've been busy recently on a graphic novel project of ours, as well as turning my attention to OKaverse sequels of Aoi's and Aris' paths, it was a real pleasure to return to that world...I'd forgotten just how interesting they all are! So much, in fact, that in about five days, I hope to post the links to "OK! Lunches!" where I get reacquainted with some of the secondary characters, such as Naruko, the Manager, Noda, and others! Enjoy!
Windows
Mac
Linux