A second spin-off of our commercial flagship,
OTChi Kocchi
. Three weeks ago we released
OK! Dinners!
featuring the four main characters of our VN. This time around, the protagonist, Shirou, has a random encounter for lunch with four supporting characters...
The neurotic Noda...
Naughty Naruko...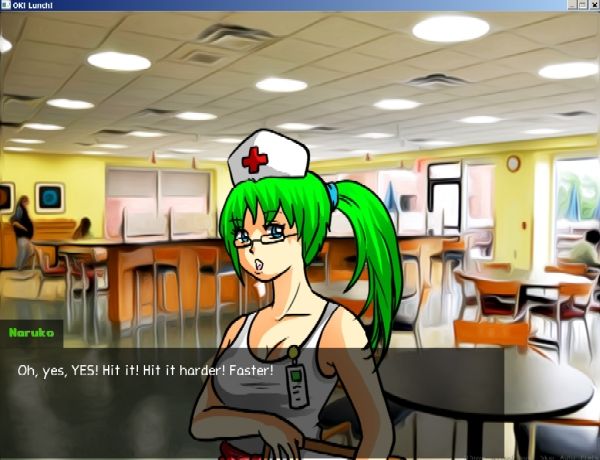 The SunScripts Circle...
And the clueless & lost Manager...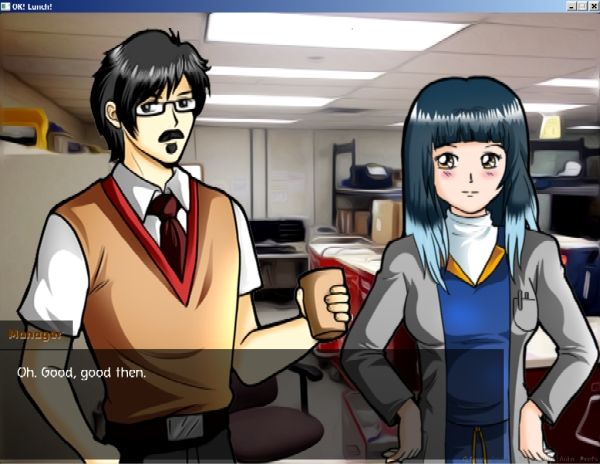 At a mere 2100 words, this is just a pleasant little diversion to show everyone more of what we call the OKaverse. While there are fourteen more secondary characters, we're going to be a bit pressed for time in the next two months* so I'm unsure if there will be another OK! release as quickly as this one (although I confess the mental image I have of running into Aya and Mnemosyne in a bar sorely tempts me...).
And, two important announcements:
1. We have created Android builds for all six of our VNs! However, to provide the best possible experience for our players, we're still doing a bit more play testing. We hope to have them out next week!
*2. We've a booth in the Dealers Room at
Ohayocon 2014
! Thus, our main goal now is amassing capital to turn into merchandize in a timely and cost-efficient manner. This is central Ohio's largest animecon and as a local company with all-original work, we are hoping to make a splash with our Ren'Py visual novels! From attendee, to Panelist, to Dealer in three years...with Ren'Py with us, what can't we do?
Windows
Mac
Linux