yay, my first nanoreno!
urgh. my brain is fried.
title

: the purifier (chp 1)


story

: nuns with guns. demon-hunting fun. bang bang, baby.
WARNING!
Will contain "Attack on Titan"-style, neutered, nippleless/nutless nudity for monsters (see demons below).
links
win (44MB):
https://www.dropbox.com/s/z7wvdfacutugf ... .1-win.zip
mac (42MB):
https://www.dropbox.com/s/rewy0qk7iqe2f ... .1-mac.zip
linux (45MB):
https://www.dropbox.com/s/qve2s9eiv1raf ... ux.tar.bz2
comments, critiques, bugs, issues, etc. much appreciated.
summary
After the Great Flood, for 13,000 years a war between demons and Nephilim
has been fought in the shadows of human perception.

The mighty Nephilim drove the demons to the brink of extinction, but were betrayed
by their great Pride and by an even greater Deception. Now the demons number
in the trillions, while only seven Nephilim remain - the last of the Purifiers.

The Second Great Purge looms, and the demons seek to prevent it from happening
since it would spell their doom. But only the Purifiers hold the key to the end of all things
and to the secret knowledge before the days of Adam.

Only the Purifiers know the true purpose of this World.

The time for Revelation is nigh.
art samples
(i'll update with newer stuff later)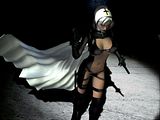 updates
4/3/14: ok, got rid of the un-unlockable unlockables in the gallery.
4/2/14: oops, i'll fix the unlockables in the gallery later tonight. forgot to delete my persistent variables before the final check.