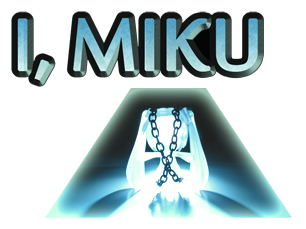 Download 1.0b here:
https://docs.google.com/uc?export=downl ... FhNMTNEVFE
Story
It is a
dark and stormy night
bright and sunny day in a typical Japanese high school, Tipakaru High, when a mysterious transfer student tentatively introduces herself. ZOMG, is that… the famous idol singer, Appuru Miku?? The one whose warm green eyes and hair captivate the world! In the flesh!
But… who is she really? Is she a genki girl? Tsundere? Is she smart? Baka? Weak? Strong? Is she the magical girl that will save the world? The servant who will win the grail? The slider the Haruhi fans have been waiting for?? A piece of software??? (Aw, c'mon, this is just getting ridiculous!)
Is she… all of those things?
Or nothing at all?
This is a crossover story using figure photography for sprites.
Resolution: 1280x720
~6k words
~20 characters
exactly 3 endings
0 CGs, although there are some special effects with lots of stars.
Main character
Miku — She is everybody's idol:
Minor characters Guest stars
Screenshots: The game is generally complete, although there are some things that lack polish due to the deadline. I plan to release an updated version in a couple of weeks. I also welcome any feedback and will incorporate anything I can. Proofreading is also needed.