FREAK-QUENCY - Comic (2017)
One game is not enough for you how about a comic?
That's right, Freak Quency, the prequel of Amplitude is now on Lezhin Comics!!
FQ COMIC TEASER:
https://www.facebook.com/sakonized/vide ... 616394240/
FQ WEBTOON NOW ON LEZHIN:
https://www.lezhin.com/en/comic/freak

FREAK-QUENCY - Visual Novel (2014)
Freak-Quency, known to most people as a popular Virtual Reality video game. Then why is it that many of their players are being killed. It doesn't help with the fact that your brother is missing and he turns out to be an avid Freak-quency player. Where is he? Is he dead, alive, and why is all the freak-quency players dying!?
You play this game as Sonnya Gray, a young 16 year old whose attitude can be sweet or bitter depending on your choices. This is an otome game with a simple persona portable based map system and stat raising . You can basically do whatever you want, get a guy, make friends, or not. However be advised...that the choices you make will ultimately determine your fate.
SEQUEL:
http://store.steampowered.com/app/70468 ... ual_Novel/
Video Preview
:
https://www.youtube.com/watch?v=o1glkzU ... e=youtu.be
Characters
:
1. Sonnya Gray
The main character. A 16 year old girl who's rather quirky and has a deep bond with her older brother, Milo. Determined to find her brother no matter what. Has a rather dark past that she'd rather not let anyone know about.
Bachellors
:
2. Kai
A misterious freak-quency player who often gives Sonnya the cold shoulder. Despite his cold and blunt nature he actually cares for Sonnya, he rarely shows it though. Has an obsession with sweets and turns out to be one of your schoolmates.
3. Luke
A singer in a bar. Used to be a freak-quency player, dropped out due to unknown reasons. Despite his flirtatious behaviour he actually isn't interested in Sonnya...well not yet at least.
4. Rick
a cop working to keep freak-quency away from the public. Isn't a freak-quency player. Works to protect freak-quency because of a deal he made. Yearns to kill his sister's killer.
5. ???
a masked man who tried to kill you and your friend. A retired freak-quency guardian, currently works as a thief and has a weird curiosity for Sonnya.
6. Jackal
I'd rather not say anything about this one....just know that this guy ended up being a bachellor because of a request from players that tried my demo :v
7. Others....
There are lots :v (most have their own route so...yeah...)
CG samples
:
background samples
:
Most are from uncle Mugen's free resources. But some are my friends work (My darling bff sakon04):
Want a continuation? Show some tumblr love (share!share!share!) Link: http://sakonlieur.tumblr.com/post/10611 ... -watch-the
Notes
:
Well at first, I did this thing because of issues I had in college (slight depression -__- ) and I thought it could get my mind off of things. It really helped soothe me and I kinda got carried away with it. So yeah...guess I'm gonna finish it.
This is my second game with ren'py and my first game that I create the story and art (beside backgrounds) on my own so yeah...
I'm not a native English speaker but my friend is a grammar Nazi so hopefully at least she minimized the typos and grammatical errors haha.
Game Features
:
- 5 love interests
- 4 friends
- 2 other undefined character routes
- 3 endings
- 55 CG
- Quite explorable map
Freak-Quency Map:
File
:
http://www.mediafire.com/download/r6t4t ... al-all.zip
Tips and tricks to get all 3 endings:
http://www.mediafire.com/view/m1g3yh95drfpcz1/Hints.txt
People I forgot to put in the credits (sorry, I forgot about the music sometimes):
Shirfine free music
Nivalyx:
https://soundcloud.com/nivalyx
Known bugs
:
Sorry
clicking the bottom button in Fujima map Main before you visit the jewelry shop for the first tima will send you to the main menu. But after the jewelry store scene, it doesn't have that effect anymore
uploaded revision file. Should be no more bugs (at least I fixed the ones in the comments)
Game tested but
PLEASE INFORM ME IF YOU EXPERIENCE CRASHING OR ANYTHING LIKE THAT
and I'm verry sorry 4 ur inconvenience
P.S : I made this for windowed mode so I don't recommend full screening it...beware of Typos and grammar issues
CG's n sakon's bg (DO NOT RE USE!! 4 PERSONAL ENJOYMENT ONLY ALL RIGHTS TO ME AND SAKON04) file is zipped:
http://www.mediafire.com/download/mupp7 ... lc1/bg.zip
BONUS ART by sakon04 (For future comic): ---------------------------------------------------------------------------------------------------------------------------------------------------
INDIRECT CONTINUATION HERE:
---------------------------------------------------------------------------------------------------------------------------------------------------
Indirect continuation, Amplitude forum:
http://lemmasoft.renai.us/forums/viewto ... 75#p354175
Demo for indirect continuation (Amplitude):
http://bit.ly/1OgLzlG
Indiegogo link for my other game Amplitude, the indirect continuation of freak-quency :
https://www.indiegogo.com/projects/ampl ... x/12014030
#/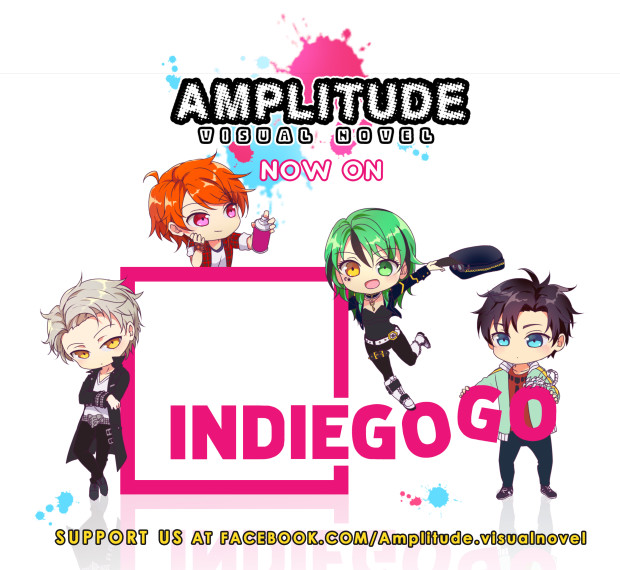 --------------------------------------------------------------------------------------------------------------------------------------------------