It's done! I completed my NaNoReNo project
[Romance/Modern/Fantasy] [1280x720]
When underwater archaeologist, Quinn, discovers an artifact in the ruins she is exploring just offshore, she doesn't realise the significance of it.
At least, not until she comes face to face with the owner of the artifact… who happens to have a tail.
Introduced to the world of the Merpeople, Quinn must keep the exciting discovery quiet in order to protect their secrets, all whilst dealing with new feelings that are stirring towards her merman guide, Merrik.
If that wasn't difficult enough, she must contend with the persistent interference of a dangerous treasure hunter searching for his next big prize.
And Quinn is all too aware that the Merpeople would be his perfect target.
-
Characters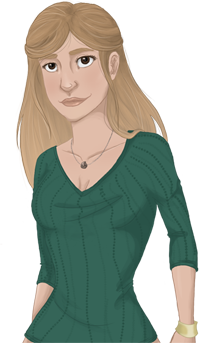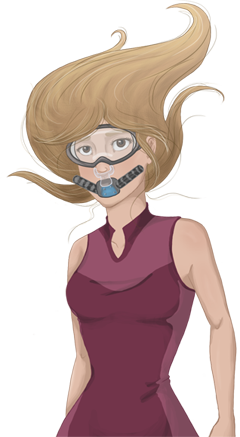 Quinn Lanton
The main character of this tale, a woman whose curiosity helps her to find the biggest discovery of all time, only to realise she must keep it a secret.
Her personality can be defined by the player, including dialogue and action choices, this will affect the way characters react to her.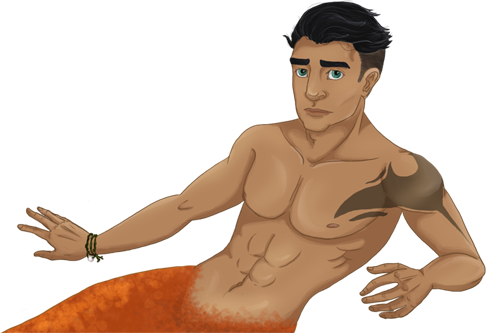 Merrik
Merrik is happy to live his life in the safety of the sea, but meeting Quinn changes things.
Now the merman finds his position as Guardian of the artifact tested as he navigates through the world of humans and their greed for what does not belong to them.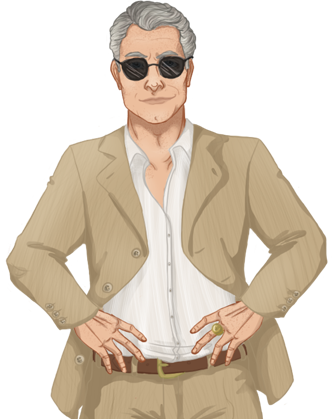 Walton Huntley
An ex-archaeologist turned treasure hunter. His only interest is the next big prize and the fortune he could get for it.
-
Features
- 6 Possible Endings (3 'Good', 3 'Bad')
- 19, 500 words (which averaged about 45-60 mins depending on reading speed)
- Personality defined by the player
- Romance and Friendship path
- When ending is unlocked, the CG will show on the start screen so as you can easily see which endings you have completed.
This is my first visual novel, and my first time ever putting up something for download and even though I got a few people to test it out, there might still be a couple of errors.
I also couldn't test on Mac or Linux systems, so any feedback on those would be much appreciated.
If you experience any problems please let me know and, hopefully, I will be able to sort them and re-release if needed
I hope you enjoy this visual novel as much I enjoyed making it during NaNoReNo.
The reason I joined NaNo was to learn more about making visual novels, to force myself into drawing stuff I normally wouldn't, and so as I could see if VNs are something I want to look into seriously in the future.
It was great fun to join NaNo, and I think it might become a regular thing for me!
Download Links (updated version, please let me know if there are any problems
):
Windows:
http://www.mediafire.com/download/elf7d ... .4-win.zip
Mac:
http://www.mediafire.com/download/u5wca ... .4-mac.zip
Linux:
http://www.mediafire.com/download/1d8ct ... ux.tar.bz2
All:
http://www.mediafire.com/download/5yx3l ... .4-all.zip