Lana, a college student and ex-magical girl, has spent the last four years trying to forget about her fantastical past. A call from her old partner, Jory, forces her back into action, and with it come old wounds and grievances. Will they be able to put aside their differences for long enough to survive one last fight, or will they destroy themselves in the end?
The script is around 15k words long and features four different endings. Walkthrough will be released over the weekend after people have had a chance to play through it a couple times. Writing by Carrogath, art by mooncakesfrommars.
Get it from the Itch.io page
here
.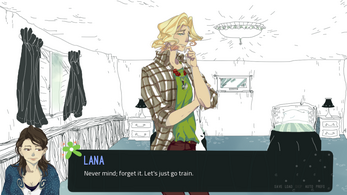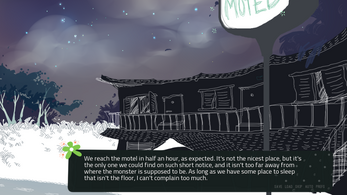 Notes
Uploaded the walkthrough. Feedback of any kind is welcome, though I'd mostly like to know what you thought about the routes and choices: were they too obscure, or was the difficulty just right? Did you think the number of choices was appropriate? How would you improve story flow/game structure for this VN?