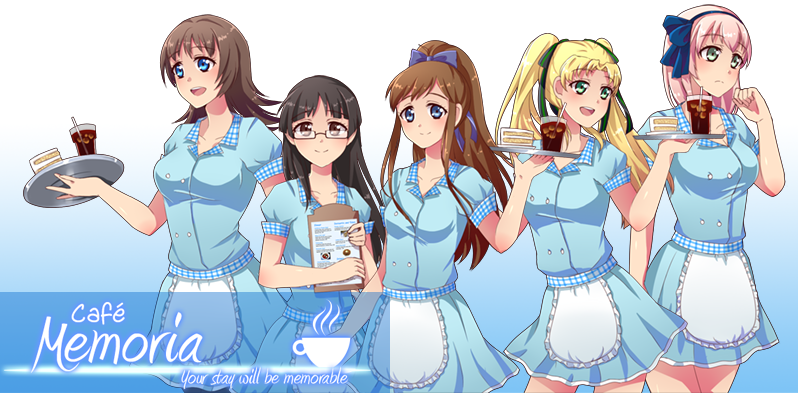 I am happy to announce that after months of development, Café Memoria is now out! Thanks to everyone who supported this project!
Download Now!! Version 1.0 - 2015/06/26
Windows / Mac / Linux (135 MB)
Website
Learn more here
Corresponding Blog Post
Overview
"Café Memoria" is an interactive visual novel (VN) set in a fun restaurant environment, with five lovely waitresses. You play the role of a male customer entering the restaurant, ordering various food and drink items from one of the waitresses. At the end you can rate how well she did serving you – you can choose to rate her highly, in-between, or even poorly.
Story
Café Memoria is a new restaurant in town, hoping to create memorable experiences for its guests. It's the weekend, and you totally forgot to buy food the day before for breakfast. With nothing to eat for breakfast, you consider going out to eat at Café Memoria. As you enter, you startle a female friend of yours, who happens to be dressed in a pretty waitress uniform. She is quite shy and very self-conscious, but she tries her best and seats you a table. How memorable of an experience will she create for you? Will you come back and eat there again?
Characters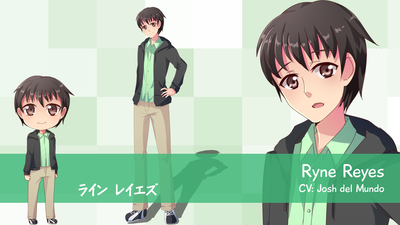 Ryne Reyes
Pronounced:
rhine
Voiced by:
Josh del Mundo
Ryne is the main male protagonist who visits Café Memoria for breakfast, after forgetting to buy groceries the night before. Described as calm and friendly by most of his friends, he likes to help them with the problems they face.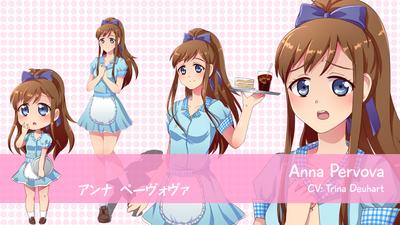 Anna Pervova
Voiced by:
Trina Deuhart
Anna is the daughter of the owner of the restaurant, Elena. She startles easily and is quite shy. Her mother thinks that by allowing her daughter to work, her confidence will improve. However, she doesn't think so. Because of her personality she tends to fidget a lot and is quite clumsy.
Mikaela Kier
Pronounced:
mi-kay-la
Voiced by:
Skyler Davenport
Mikaela is Ryne's childhood friend, and is somewhat overprotective of him. She inadvertently broke something expensive, and now she's forced into a part-time job to pay it off. She has a very short temper and loses patience easily. Often gets into petty arguments with Julia.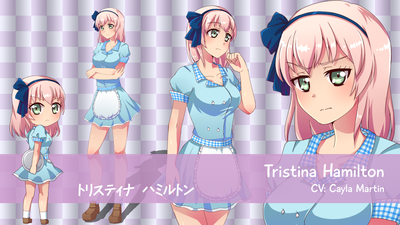 Tristina Hamilton
Voiced by:
Cayla Martin
Tristina decided to work at the restaurant because she thinks they're cosplaying, although Anna insists they're not. Despite this, she has a hard time with males and treats them differently compared to females.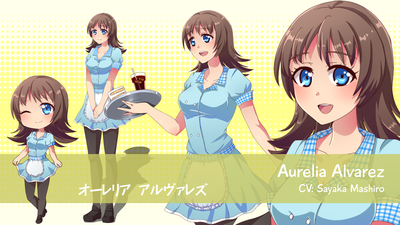 Aurelia Alvarez
Pronounced:
oh-reel-ya
Voiced by:
Sayaka Mashiro
Aurelia wanted to work at the restaurant because of a certain guy she knows is a regular there, who she considers a very sweet guy. She is perhaps the nicest, and the most physically attractive girl in the restaurant, albeit airheaded and lacking in common sense.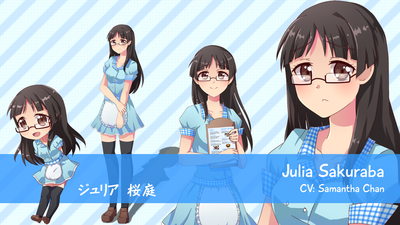 Julia Sakuraba
Voiced by:
Samantha Chan
Despite having a talent for cooking, Julia opted to be a waitress in hopes of improving her relationships with her friends, including Anna. She's very modest and polite, and downplays any accomplishments she's done. Unwillingly finds herself in petty arguments with Mikaela.
Elena Pervova
Anna's mother, and owner of Café Memoria. Although you never see her in the game, her name is mentioned several times throughout. She is described as an easygoing woman who likes to tell embarrassing stories about her daughter.
Features
Free!
Unlockable routes as you play the game
Five lovely waitresses: Anna, Mikaela, Tristina, Aurelia, Julia
Make various drink and food selections, ranging from traditional to contemporary, including breakfast, lunch, and dinner
Rate your waitress™ - rate her highly or even poorly
Voice acting!
Screenshots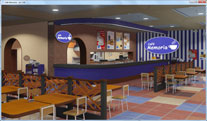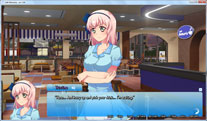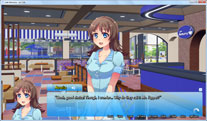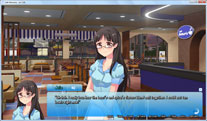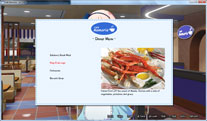 Let me know what you guys think of Café Memoria! Who's your favorite character? What did you like about it, what can be improved? Anything else? I'm excited to hear.
Thanks for checking this project out, hope you guys enjoy it! Have fun!