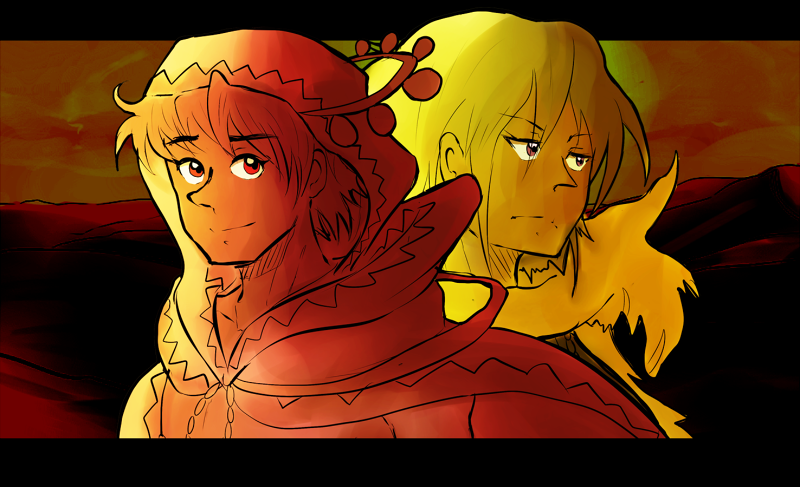 A teacher and his bodyguard on a journey across the desert sands, what sort of fate awaits them?
- Characters -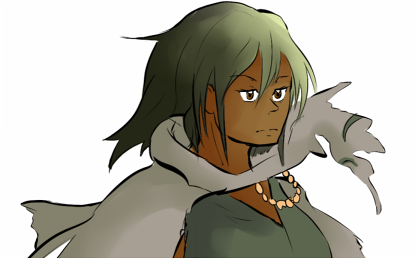 - Ife
A veteran bodyguard, used to moving cargo across the deserts. Her newest job involves guiding a certain young teacher...
- Manaem
A young teacher looking to travel to Fabrikum, where he's hoping to start his new job teaching small children about geology.
- Screenshots -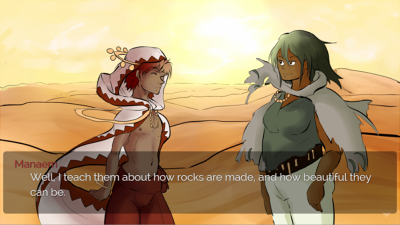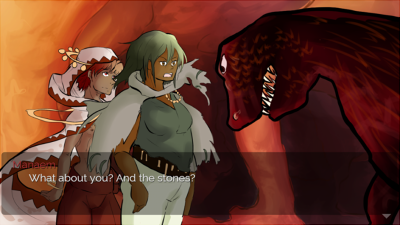 - Where to Play -
You can play this KN online here!
http://cloudnovel.net/play?n=a4eac1c1937
!
- Questions -
1) Thoughts on Ife or Manaem?
2) At what point of the story did you figure out what a Calikoh was?
3) General comments/suggestions?
Thank you so much for reading!
About -
I've been working on this short little KN for the past two weeks and I'm happy to be finished! It's only 5k, so it will only take you upwards of 30mins to read. I'd love any constructive feedback as I'm always hoping to improve myself!