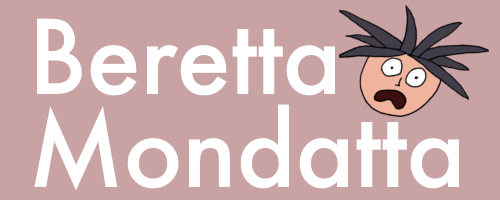 When Beretta's boyfriend cheats on her, she rips his goddamn head off. Help a murderer find new love! Or not!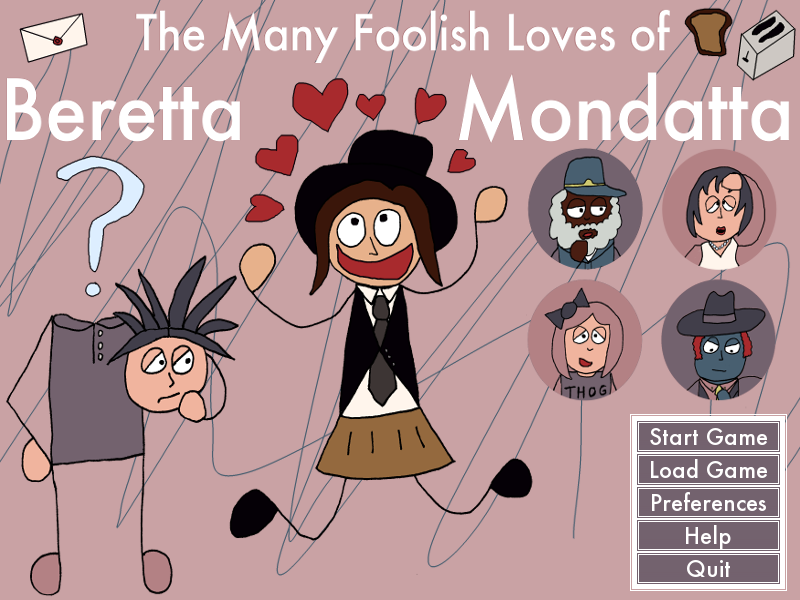 FREE DOWNLOAD
Summary
Beretta Mondatta
is an interactive story about love and decapitation (but not in that order).
When Beretta's boyfriend cheats on her, she rips his goddamn head off. Heartbroken, but newly single, Beretta embarks on a quest to find new love. It might not be the best idea…
You, the player, can attempt to form a relationship with four eligible partners: a homicide detective, a drunk mailman, the mother of Beretta's dead boyfriend, and a mysterious girl who also just committed murder.
Sometimes you find lasting happiness. Other times you get repeatedly stabbed in the stomach with a kitchen knife. It's just like real life!
You can reach an ending in 10 to 20 minutes—finding them all takes about an hour.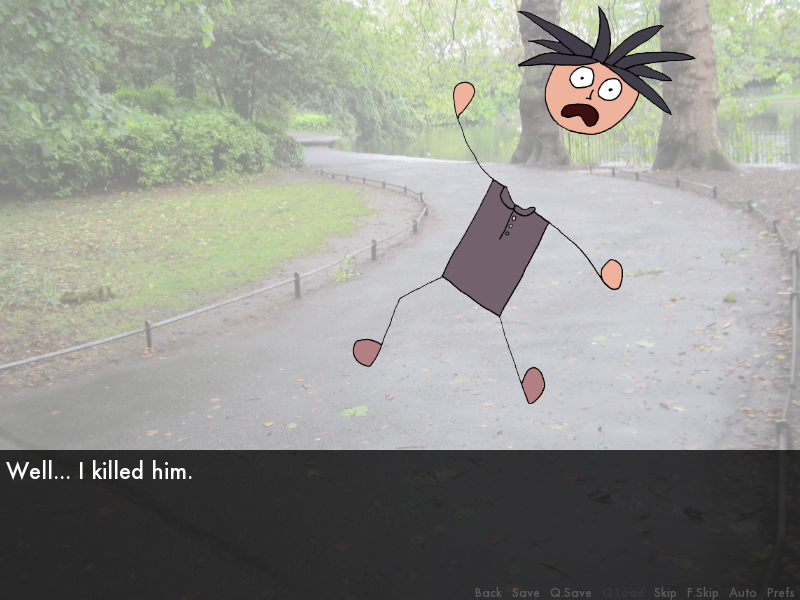 Features
* Branching dialogue options that lead to 11 normal endings
* An unlockable bonus ending
* Art
* A soundtrack with lots of squelchy synth basslines
* An implausible amount of snail mail
* No limbs
* Grave misunderstandings of multiverse theory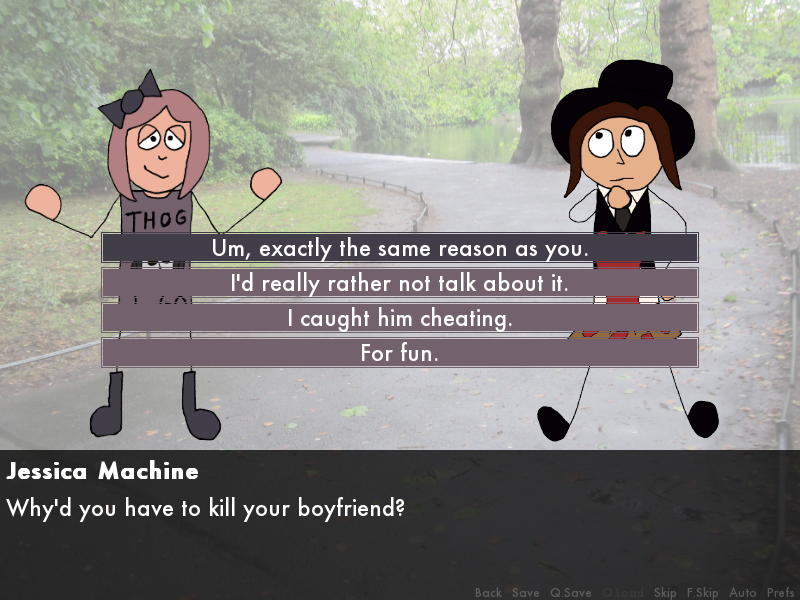 Content
Contains cartoon blood and occasional strong profanity.
Permissions and Contact Info
Let's Plays, screenshots, text excerpts, and video excerpts are all permitted (and encouraged!) for the purpose of review.
You do need permission for commercial use of material from the game.
You can ask permission questions in the thread below or email
yossarian.the.third@gmail.com
.
Feedback/Questions
All feedback -- positive or negative -- is appreciated.
I'm always interested in hearing which ending you reach first!
Also, if you spot an error or bug and report it in the thread below, you can be added to the credits during the next update (if you like).
Trailer