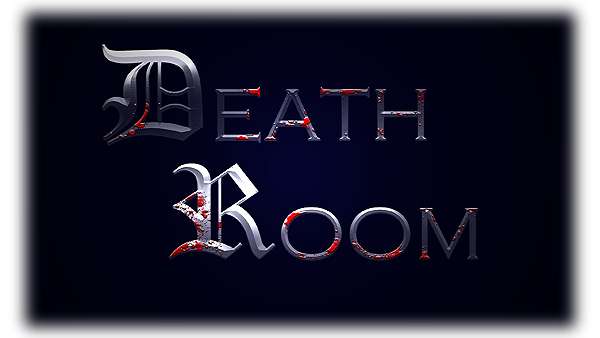 Download it here.
Alternate Download Link:
If you're having trouble, try
here
.
Google Play version:
Get it
here
.
Rating:
13+ for suggestive situations, mild violence, and intense situations
Length:
< 30 minutes
STORY
You wake up in a room with four strangers. Countless weapons surround you.
Can you escape the
Death Room
alive?
Expect to leave with more questions than you had when you entered.
Consider this your introduction to the cast of the Death Room. This won't be the last time you see them.
FEATURES
-Tons of Choices
-Highly replayable
-Dynamic characters
-Fun bonus material
UPDATES
- Get the official walkthrough
here
.
- Looking for BxG/GxB loving? Get your ROMANCE WALKTHROUGH right
here
!
- Want to know what the
most outrageous
choices are? Then, check
this
out.
-Confused by the Death Room? Check out the
Death Room Confessions
.
Bonus for Dev fans:
Sweet Dev
|
Sexy Dev
The
Death Room
is our first official visual novel. If you have any feedback, please let us know. I'd love to improve for my next project - the prologue to Ambrosia's story. You can check it out
here
.