Helena of Achaea is said to be the most beautiful woman in the galaxy.
After her elopement with the neighboring Wilusan princess, Achaea declares war on Wilusa resulting in a years-long bloody conflict. As the war is drawing to a close, Helena is escorted back to her rightful place in Achaea. However, something goes wrong and their ship crash lands on a desolate tiny planet, killing everyone on board except for Helena and a single soldier.
Now stranded in the vastness of space with only a strange soldier for company, Helena finds herself thinking about what sort of fate awaits her. And more importantly, does she even have a place to return to?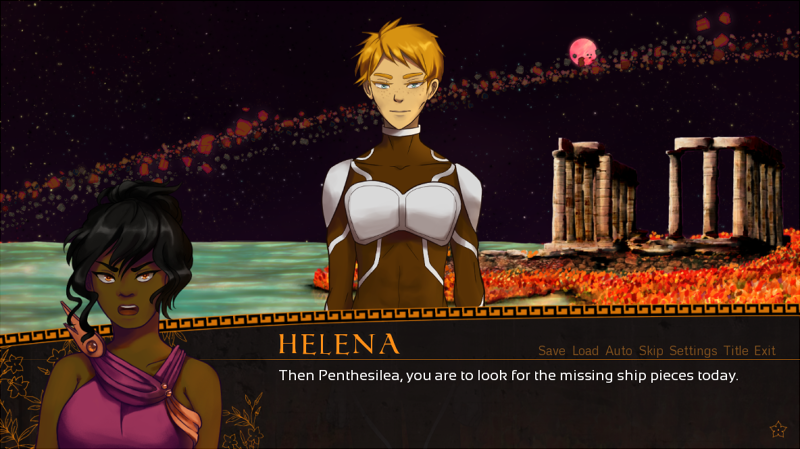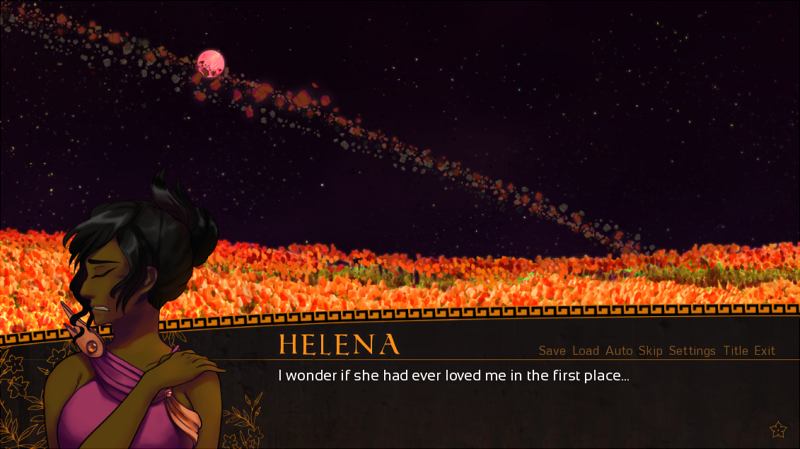 This VN contains:
- ~15k word count
- 6 endings
- A gore warning for one of the endings
Team
Concept, Writer, Programmer - Heiden
Backgrounds, Sprite lineart - Reikun
GUI, Sprite coloring - laniessa
Download
- For Windows, Mac, and Linux
1. What ending did you get first?
2. Favorite ending?
3. Did you have any trouble avoiding the bad ending? Accessing the best ending?
4. General thoughts, comments, suggestions?
Hello! We made Helena's Flowers for Yurijam 2015 and we had a lot of fun! We hope you enjoy!