Synopsis:
In the 17th arrondissement of Paris, not far from the Monceau Park, a weird café lights up the street.
A few streets from there, another light is on, on the third floor of a building. Although it's becoming real late, Evelyn is too depressed to fall asleep.
To change her mood she decides to take a stroll in her neighbourhood. What will happen when she pushes the door of the small, weird café, a few streets afar?
Characters: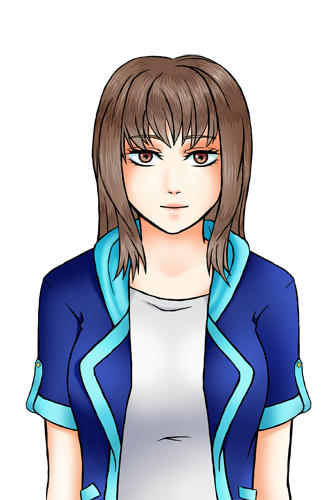 Evelyn
is the 18-year-old main character. She lives alone in her little Parisian flat and is fed up with her eventless life.
With a bit of a cynical mind, she usually goes with the flow. The result is a never-ending unsatisfied feeling about the way her life is heading.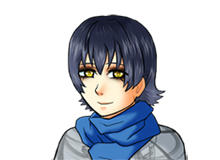 Asmodée
and
Mathieu
And two others
Features:
- 15.000 words
- 5 endings
- 10 CGs!
- Bonuses!
Here, have a screenshot!
I'll add some more soon
Credits:
Musics:
Kevin McLeod
,
Audionautix
Team logo:
Valentin Poinot
THANK YOU FOR READING! ♥
As this is our first game it may not be that good, however please keep in mind that one of our goals with this game was to set a "minimum standard quality" we'd like to provide with each one of our future games