Farewell, Bunny Boy : A Visual Novel by @oppibella
A short story about a cute bunny town far away from the rest of the world around them, and a cute bunny boy wanting to experience more.
He leaves behind his calm life and loved ones for one of mystery and adventure.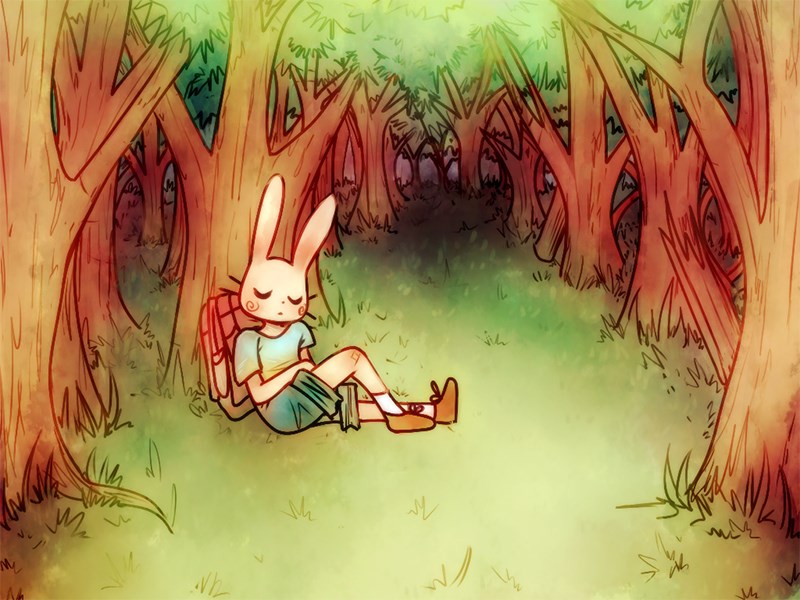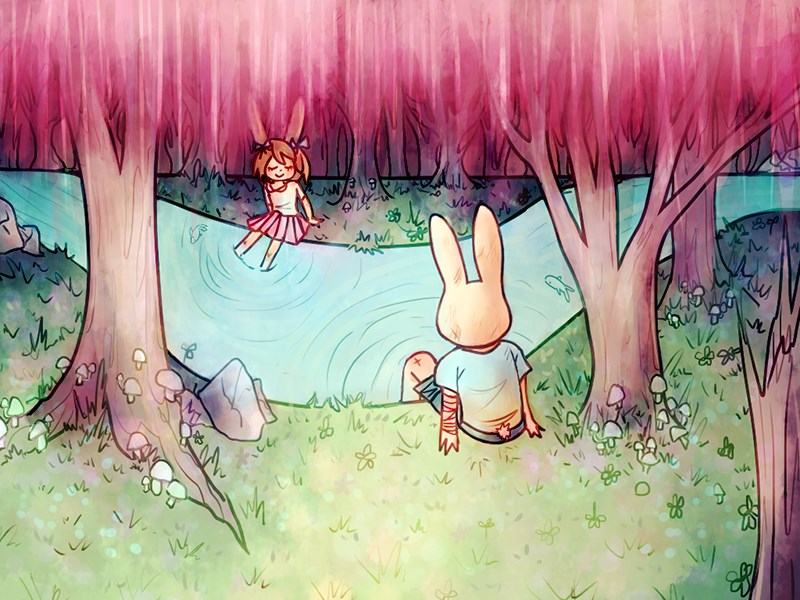 Made in Ren'Py for March 2015's NaNoReNo Visual Novel Jam, where VNs are made in the complete month of March!
In the future, more chapters in the story will become available!
Current Chapter:
~Chapter Two: The Forest~
[Kinetic] [Short] [Cute] [Drama] [NaNoReNo2015]
Download Here!
Available for Win, Mac, and Linux:
http://oppibella.itch.io/farewell-bunny-boy
(*Most Updated Version on Itchi.io!*)
Now available in

HTML5

to play in your browser!
http://sandbox-adventure.com/farewell-bunny-boy.html
(Special thanks to Sandbox-Adventure!)
Creating this VN was a great learning experience in making a story become real.
I really couldn't have finished the VN without the help of my friends, so in a way it's for them too.
~Thank you and please enjoy the VN!~