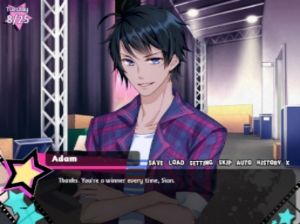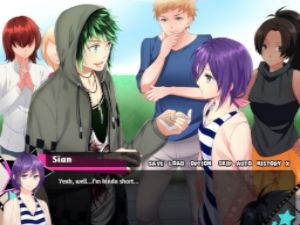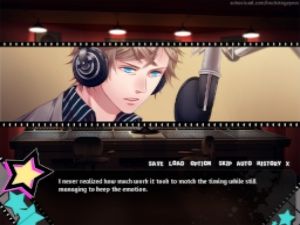 After over four years of development and a significant amount of setbacks including an actual fire, Backstage Pass is officially released! This game is the semi-sequel to
RE: Alistair++
and follows the life of makeup artist Sian Goodin as she balances work in the entertainment industry and school. Or doesn't! It's up to you!
Some things in this game:
- Four dateable guys
- Three secret routes
- More than 15 endings
- 80+ CGs
- A changeable wardrobe for the heroine that reflects in the gameplay
- Animated OP and ED
- Cupcakes
- Lots of true industry stories
- A couple untrue industry stories
Staff:
Art: Lulin Guo (tooaya)
Code: Graeme Foote (Thee Forsaken One)
Words: Ayu Sakata (sake-bento)
Music: Marc Conrad Tabula
Full Credits
Cast:
Adam - Micah Solusod
Benito - Casey Mongillo
John - Ian Sinclair
Matthew - Joel McDonald
Alvin - Austin Tindle
Nicole - Monica Rial
Lloyd - Lucien Dodge
Full Credits
Use code
EHBM000ZP
before 9/9/2016 to get a special LemmaSoft Forums discount!
>>Buy Backstage Pass