Shakya isn't like other people. She knows this, and other people seem to know as well just from the way she acts.
This is a simple story of how Shakya visit a certain cafe downtown and how things may change - or stay exactly, the same.
A Question Of Normalcy is a contemporary, slightly psychological, slice of life VN with slight comedic and slight romantic undertones (If you choose so).
It is a project for NaNoRenO 2017, and this version contains one of the two paths. The other path will be released in the future.

Shakya is what people would stereotype as 'a shy girl' even though she's of course much more than that. She quite the thinker, observing everything, giving ordinary things more thought than other people. Depending on what you choose in the beginning she will either say whatever comes to mind or think things over and censor herself, but no matter what peculiar thoughts will always occur to her about all kinds of things. She can seem very unsure of herself and even though that is true, she can gain confidence if other people are unsure – if nobody else picks up the conversation she can do it no problem. She has a few specific things she's very passionate about and if someone or herself doesn't stop her she can go on for ages about it, not knowing whether she's boring whoever she's talking to. She's a bit what people would call 'an open book' as her expressions show clearly on her face, but what's behind those emotional expressions is much more difficult to see.

Arvin is a guy who literally shines of optimism. Not in an over geared way – he's not yelling and being hyperactive about everything- it's more of a glow always present. He's a gentle kind of dorky guy, who at the same time seems way too young and way too old for his age. He's good at reading people and always speaks his mind, which sometimes results in him saying something that seems a little outside of society's 'normal' standards. It sometimes seems like he's unable to grasp the concept of 'feeling awkward' though he can feel embarrassed in certain situations.

Lorenzo(Loren for short) can be perceived as quite the moody teenager. His pessimistic outlook and sometimes extreme sarcasm, turns most people away, and he never tries super hard to get people to like him. He enjoys solitude, but that doesn't mean he's not lonely sometimes; he probably wants friends more than he wants to admit. It's not that he's impolite, it's more that his humour tends to be dark and sarcastic, which makes people doubt his sincerity even when he's just being nice. He's fairly confident in himself and embraces the fact that he's a so called 'weirdo'.

Reagan is a girl who often get's put in the stereotype 'basic white girl'. She herself finds this to be stupid, but she can see where people come from when they say this. She hangs out with a more 'popular' group of people and does spend a great deal on making herself look good and stylish – maybe a little too much time. She's one of those people that you must really get to know before seeing that she's more than she seems; like most people. She does her best to stay composed and calm, but honestly she's the kind of person who has a hard time containing herself if she has an opinion or something she wants to share.

- The first route of the game that contains about 1 and a half hour of gameplay
- Two endings, with variations
- A possible romance-option and also a friendship option
- CG gallery and music room
- Banter, cheesy nicknames and horrible puns
Sprites and CG's: Johhans
Logo: BáiYù‏ (@baiyu_dev on twitter)
Backgrounds: Photo's taken by me and from royalty free sources
GUI: Me and my friend Felicia
Script: Me
Coding: Me
Ideas: Me and my friend Felicia!
Music: Mostly from purple planet music
I would love feedback on the game and I truly hope that you enjoy! I put my heart and soul into it and it touches upon subjects very close to my heart^w^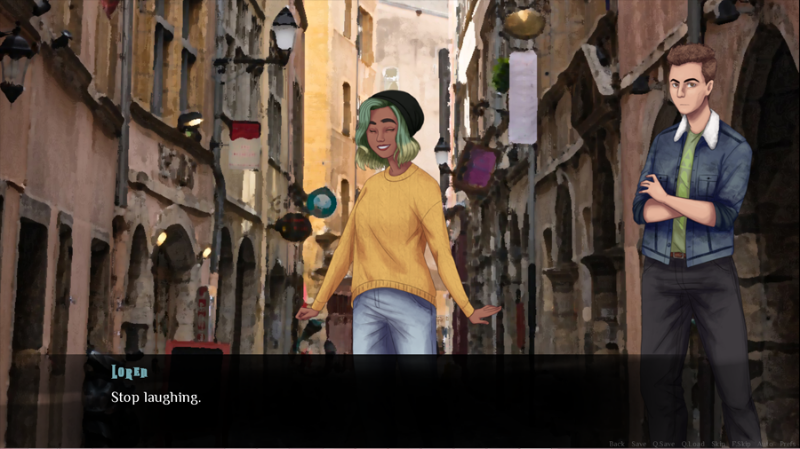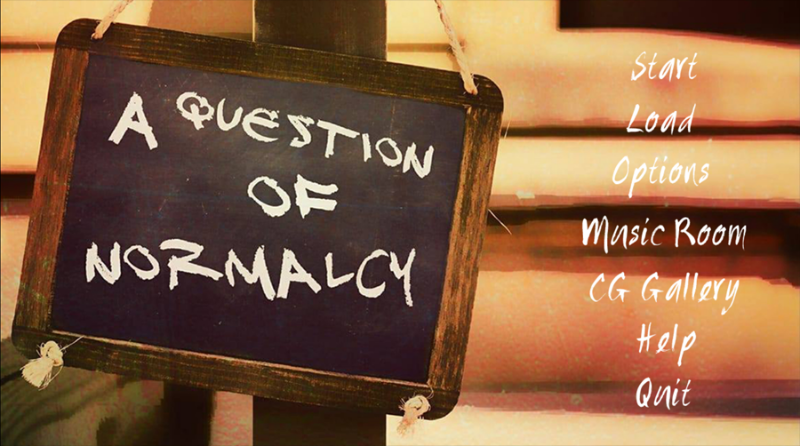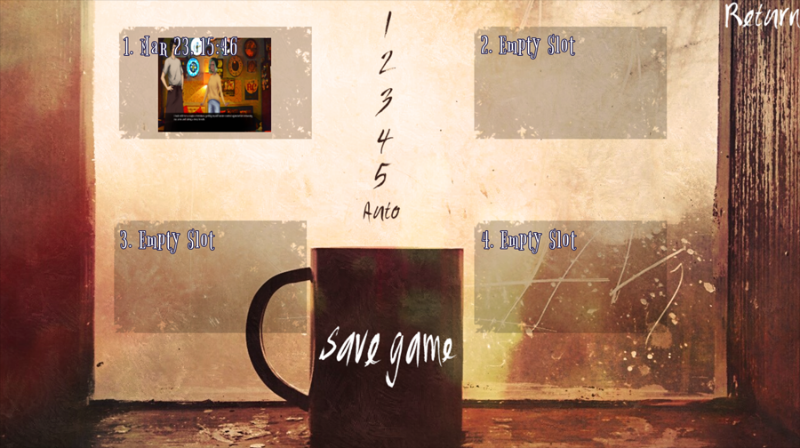 //Nanna