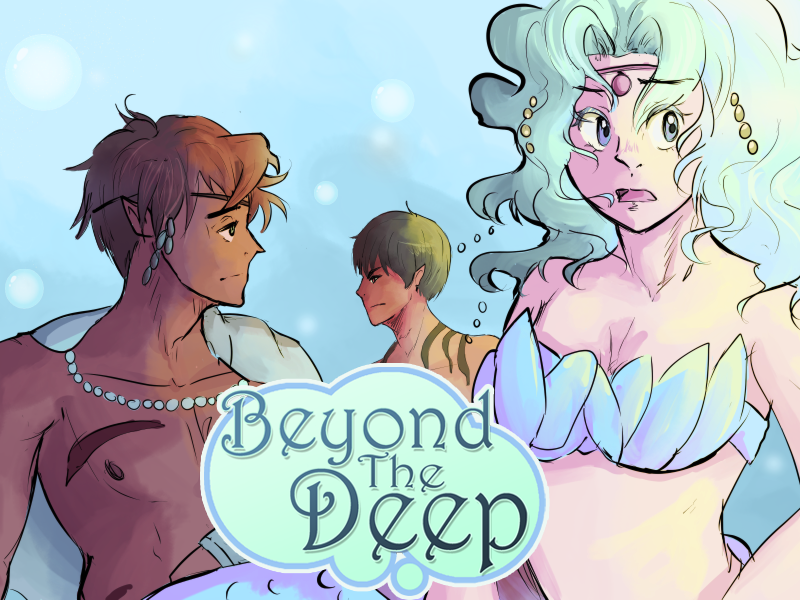 Discover what lies outside your world!
A mermaid princess wonders about what lies in the great beyond.

Does she decide to go out there and see for herself? And who will she find helping her along the way?

The mysterious loner of a merman, or perhaps a reliable childhood friend?

A Visual Novel created for Ludum Dare 38, with the theme Small World.
Here's our effort for Ludum Dare 38.
Thanks again Scribbles for the logo. So indebted!
Because of the wonderful team we topped 10k, got 9 endings and awesome dungeon crawling and art.
I could not be happier with the results.
Please go and visit:
THE LUDUM DARE PAGE
Voting has been postponed until Friday but if you like it and remember us, you can revisit the page.
The links to itch.io and Google Play are there.
We hope you enjoy!
(And we've been working hard to make sure this is bug free - but if you find anything let us know!)