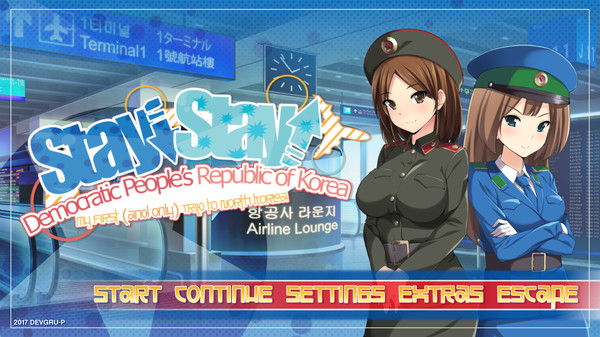 The time has come... on May 11th, your journey to Best Korea is here.
You thought you were visiting your military pen pals. They told you Pyongyang was just up the road from Seoul. And it is, once you cross over the 38th parallel and the DMZ into the northern half of the peninsula, that is.
Well, at least the girls are cute... and probably armed.
Featuring multiple endings and the classic writing style of a meme generator, you'll laugh, you'll cry, you might not even get black bagged for reading it, since you live elsewhere!
Find it on Steam, May 11th, 2017.
http://store.steampowered.com/app/51206 ... _of_Korea/
Inquiries for reviews can be sent to me here, or on my Twitter at: @rvbemisjr