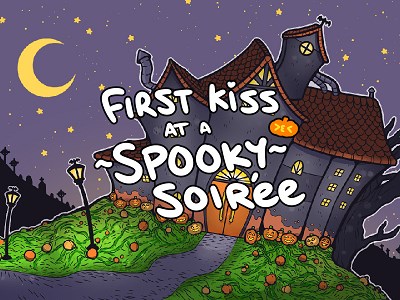 FIRST KISS AT A SPOOKY SOIREE is a visual novel created for Yuri Jam 2016.
You play as marzipan, a light witch who's gone her whole life without kissing anyone--UNTIL TONIGHT!

-- The game has 7 endings and 6,187 words. --
DOWNLOAD LINK
https://nomnomnami.itch.io/first-kiss-a ... oky-soiree
WEB VERSION
http://sandbox-adventure.com/first-kiss ... ky-soiree/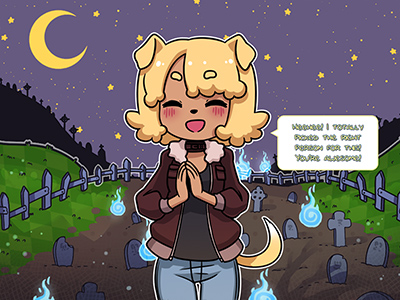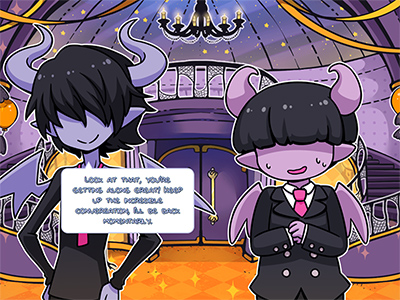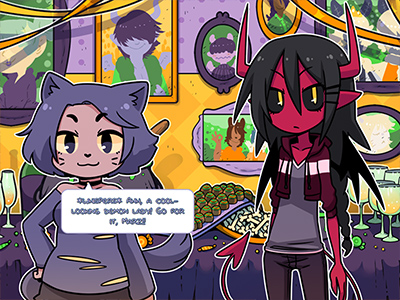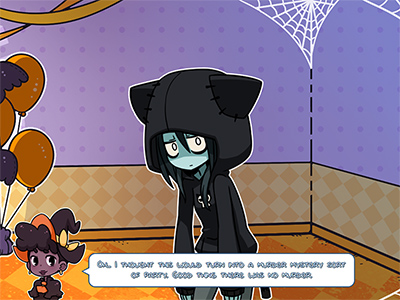 -- CREDITS --
Story & Sprites:
NomnomNami
Backgrounds:
DarkChibiShadow
Web version:
Dr Schizo
-- NOTE --
All credit goes to NomnomNami for the wonderful story and NomnomNami and DarkChibiShadow for the arts.
I haven't made this game, merely translated it into HTML. I would still advice you to play the web version though
Nami is shy and that's why I'm posting this game here for her. But she will definitely read the feedbacks so don't hesitate to tell what you think of the game!
-- ADDITIONAL LINKS --
NomnomNami is also the author of
Syrup and the Ultimate Sweet
and
Romance Detective
.
You can find more about NomnomNami's work on
her tumblr
.
If you like her work maybe consider supporting her on
patreon
.
The soundtrack is available
here
.