Rebecca was having a nice sleepover with her friends when suddenly the power goes out and they are attacked... by fairies?!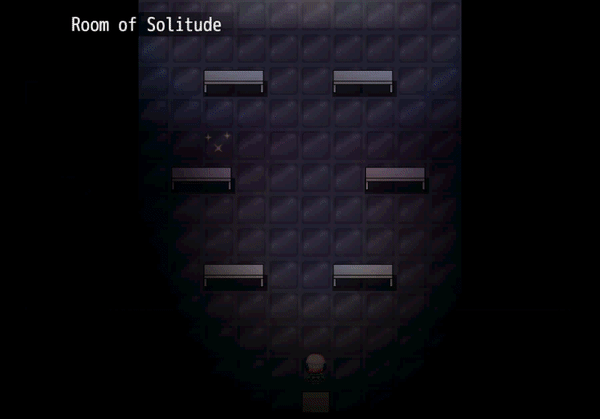 Play as Rebecca, a young girl trying to find her friends after the power goes out while avoiding a Dullahan in your house on "official business". However, as you explore the house with only a back-up generator working, you realize that there is only enough power to light one room at a time!
Features:
Custom tileset and art!
Storyline including Irish folklore!
One whole ending! (and maybe a few changes to the ending if you talk to a certain fairy enough)
Edit 9/14: The full version of the game is now finished! You can play the new version in browser on Itch.io and play the old Ludum Dare build in browser on Game Jolt and Newgrounds or download it on Itch.io.
The new version has a map double the size of the original, including swapped places (so if you played the LD build, you can play this one and won't know where everything is), new tilesets, new art, new characters, a puzzle, and a harder difficulty.
Where to Play:
Newgrounds



_______________________________________________________________________________



Jeeze, this is my 10th Ludum Dare game jam. Can't believe it's been that long already :"D Anyway, this is a sort of homage to RPG horror games- I've been hanging around RPG horror devs recently and I got inspired to make this in that style. This game is around 15 minutes long and you can play it in browser on multiple websites. I made this with RPG Maker MV, and as always with Ludum Dare, the entire game and all its assets were made in under 72 hours.