This game contains explicit sexual images with MALE/MALE relationship! It is suited only for audiences over 18 years old.
Harry Potter and the Mysterious Thief part I is a fan game which takes place in Harry Potter universe. You play as Harry Potter, who is now working as an Auror. Harry has to work on the Mysterious Thief's case together with Draco Malfoy and Ron Weasley. During the investigation he develops romantic feelings towards his former school enemy - Draco.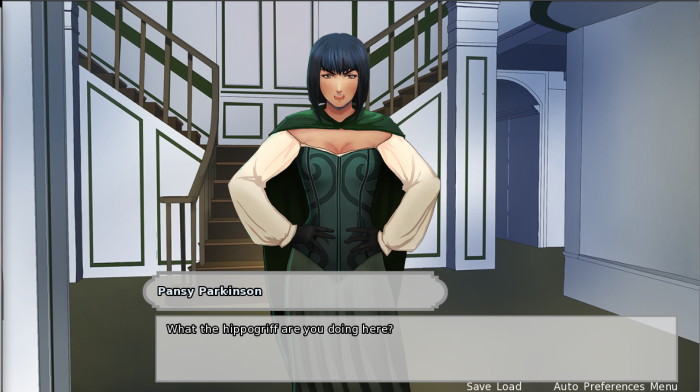 Since this is the first part there is only one ending, but it is important how you will get to it.
Features
One to two hours of gameplay;
Five CGs;
Two NSFW CGs.
I've put a lot of love and care in this game during development, so hope you will enjoy playing it! ^_^