Bonjour!
I'm Nighten, a French and hairy creature. I'm proud to present you my first and fully completed Visual Novel:
Vincit
!

Vincit is a short Visual Novel about the friendship between two convalescents. It's mean to be abstract and experimental, but the story doesn't put the reader aside; It's easy to understand!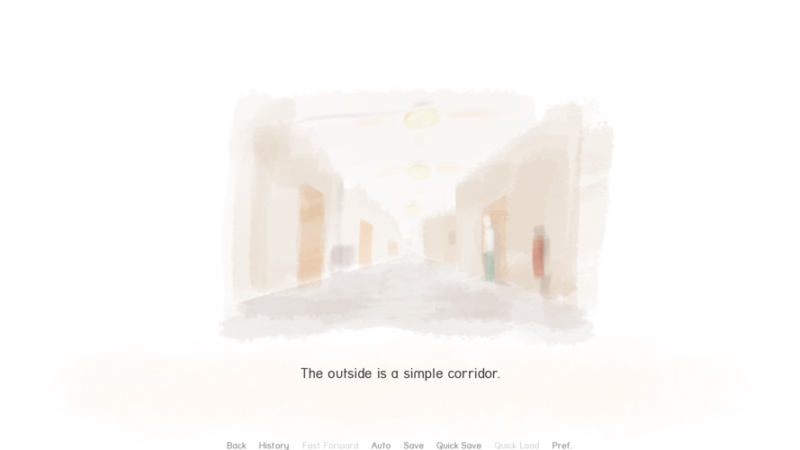 I made it in one week on my free time, but it takes me a long time to translate it into English. Thanks to AntiquedFae, the translation quality have highly increased; I hope you'll enjoy the work she has put in!
You can download it for free on Itch for Windows, Mac and Linux.
-Game time: 10 to 15 minutes
-1 route and 3 different ending
The download also include all the source files, which you can freely use for inspiration or placeholder for your project.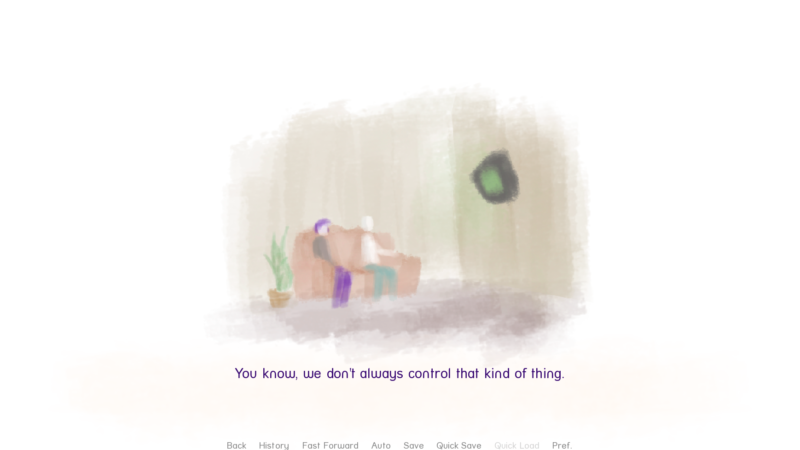 If you have any comments or critics to make, please do! It's will help me a lot to do better next time.
Have a good day fellows developers!